Let's use Thomas John Hancock as an example: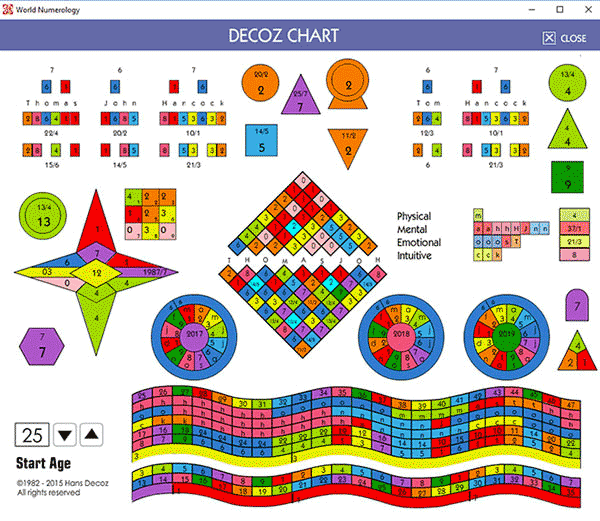 This numerology chart shows his full name in the top left, with the numerical values of the consonants below them
(Always place the numbers for the Personality below the name in a numerology chart.)
The name Thomas has four consonants with the values of 2, 8, 4, and 1, which totals 15. Fifteen reduces to 6.
The name John has three consonants with a combined numerical value of 5
The name Hancock has five consonants, which total 3
For the numerical value of each vowel, see the listing below
About your Personality Number
Your Personality number often serves as a censoring device, both in terms of what you send out, as well as what you allow to approach. It discriminates in the kinds of people and information you let enter your heart and mind. For this reason, your Personality is usually much more narrow and protective in its definition than the real you. It can screen out some of what you do not want to deal with - people or situations - but it also welcomes those things that immediately relate to your inner nature.
Fortunately or unfortunately, this narrow entrance is the first impression people get of you. It either welcomes and intrigues them, or it causes them to lose interest.