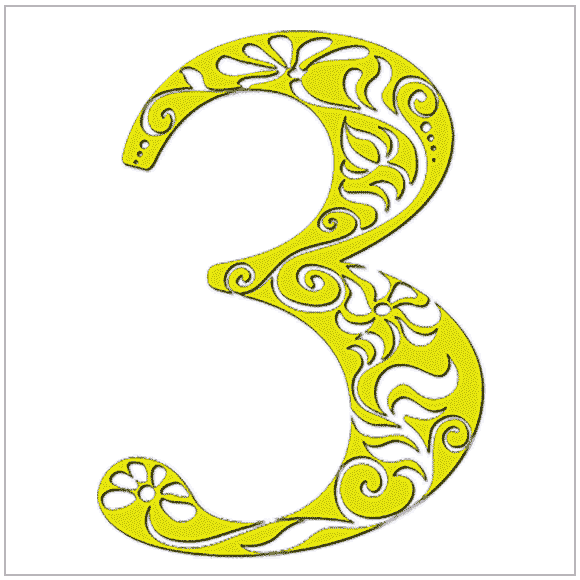 What a 3 Personality says about you
Your vibration is full of life. You are uplifting, inspiring, and charming. You are a fun person to be around. Your wit and sparkling personality make you the life of a party.
You are attractive. Many men with a 3 Personality are very handsome; women are often strikingly beautiful.
A 3 Personality is extroverted and optimistic.
You appreciate fine clothing and jewelry, and enjoy dressing up a bit. You like glamour, and are sought after by the opposite sex. You are a romantic. You fall in and out of love rather quickly. You are affectionate and giving. Do not let your charm be an incentive to play too much. Work at developing deep and lasting relationships.
You have to avoid scattering your attention for popularity. You can be flippant about commitments and may dramatize or exaggerate. Your wit can cause you to rely too much on superficial, humorous conversation.
You have a distinct "lucky streak" that attracts many opportunities throughout your life. You also have a knack of promoting yourself as well as inspiring others. When backed up by hard work and self-disciple, these qualities almost ensure your success.
-Ω-
---
Continue doing your own reading with The Hidden Passion
-Ω-
---
Other Personality Numbers:
1 | 2 | 3 | 4 | 5 | 6 | 7 | 8 | 9 | 11 | 22 | 33
-Ω-