Contact World Numerology: info@worldnumerology.com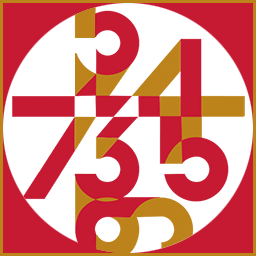 ---
Reviews of the World Numerology app for Android.
4.1 Stars / iPhone 4.6 Stars.

Mark Baker
April 24, 2020
I very seldom leave reviews but app as good as this one deserves an exception. The app is easy to use. Not only does the app work, it provides the most comprehensive and accurate information I have experienced. There is a free version providing limited readings and paid options that give one much mor...

Ω
sasha louise Wolsey
May 6, 2020
This app is fantastic, it is the most informative and detailed reading, i have cone across a few good numerology sites but for me this is by far the best reading, there are so many extras that you can explore on the numerology website, and there is a link on the app to take you straight to it, most ...

Ω
Shawndale Fulks
July 8, 2019
I find the app very interesting, I am returning better than before, and the reading has describe myself pretty darn good,I had become what it says I would when not on rite path,I damaged myself ,depression, anxiety, panic I could not remember how happiness joy or love felt ,I just went through the m...

Ω
Colton Burner
April 21, 2019
Love this App! I am big into numerology, and know how to do the readings myself, but I love love love this app! It's super in depth, and tells me alot about myself and others. my only complaint is that I wish there was a version or software that I could buy so that I could always run others numerolog...

Ω
Shayla Askew
July 24, 2019
It is a great app. You do have to pay to get access to all the information. I was opening the app today and it said loading information for a long time. Then it said the server is not connected. It is not my connection or wifi so I think the app is acting up. Can someone please fix this. It is a big...

Ω
Anne Cook
August 3, 2019
I have studied and used numerology since I was 18. I expected a basically helpful functionality, given that it's associated with Hans Decoz. Instead, it only offers daily advice; it should at least offer monthly and yearly as well! That's how the numbers work. Also, it's poorly organized and hardly ...

Ω
Holelottatruble Holelottatruble
November 9, 2018
Awsome ! The single most in-depth,phone app I've found! Easy to use and I jam packed with useful and very accurate information. You can't get all this information for the price anywhere. I'll continue to use it and I will continue to add people to it as they come in and out of my life thank you WN!

Ω
Krysta King
October 15, 2019
By far the best numerology app I've found & the only app ever I've spent $$ on for an upgrade. Very worth it!! The free version is incredible and kept me fully entertained for months until I felt I had learned the basics inside and out & wanted more than any app or web search was able to provide! I ...

Ω
Shana Briggs
January 4, 2020
I received a Hans Decoz numerology reading last summer, and it was so enlightening I looked into the app. The app offers many more features including a daily forecast and relationship report. It is very easy to generate a basic reading for family and friends for free if they would like a small sample ...

Ω
A Google user
October 23, 2018
This app is great! I use it daily to get my numerology forecast. Which I then couple with my horoscope. It's a good start to my day. You obviously don't know exactly what to expect, but a little guidance is not a bad thing. Not only is it easy to understand your reading, it's also very accurate.

Ω
Bryan Mac Garry
February 20, 2020
By far the best numerology resource. The calculations are accurate and the vast information you receive is very informative. I'd give it 6/5 stars if I could!

Ω
A Google user
September 16, 2018
This app is horrible! It somehow manages to provide LESS information than their website (which is counter to their promises plastered all over their site). Do yourself a favor and don't waste time downloading this unless you're a fool who just has to waste their money for the full thing.
World NumerologyDecember 22, 2018
World Numerology has always been committed to giving as much free information about numerology as possible – including over 300 pages of articles, a free course on how to create your own readings, and other numerology resources. We don't allow advertising, so we need to charge for some of our work to keep the doors open.

Ω
Soul Growth Tarot
June 1, 2019
best app on the market! totally worth the in app purchases as well. release your inhibitions and open yourheart to new experiences. fear is not your friend, its a friend of the enemy whos soul purpose is to control souls

Ω
Jazmin Y.
December 9, 2019
The in depth readings are worth the cost. Learned and continuing to learn a lot about myself. I visit my readings opten and still learn something new that I might not have understood a previous time.

Ω
Anna Avram
July 5, 2019
You broke it. I had everything in there. Its all gone and it wont let me add new people at all. I add someone, click submit and the screen still shows up blank. i had 5 people added, and they're gone. 0/5

Ω
Jennifer Moon
September 28, 2018
I have used Decoz' software for years and it has always been spot on and very informative. I was very excited to see the mobile app available! It's amazing and I love it ♡

Ω
Asia Johnson
November 2, 2019
Always helpful, insightful, applicable. Dislike the cost. I feel it's overpriced, even for the accuracy and source.

Ω
Wes Brooks Malvini
March 26, 2019
The best Numerology app available for any device. I'm a Certified Master Numerologist and Decoz's app provides a beautiful interface that saves an incredible amount of time for generating reports.

Ω
M Hall
January 7, 2020
Second to none. This app is so very thorough and fast. Amazing within seconds you can get a full reading.

Ω
SRINIVASA RAO ALLU
September 25, 2019
Not opening. Re installed but of no use. Worst experience. I think it is getting our personal data secretly????? Poor maintenance.

Ω
Camilo Espitia
January 7, 2019
This is simply the best Numerology app. The team of world Numerology genuinely cares about people. They share lots of information for free in their website and also through the app. I can't express how grateful I am for everything I have learned from Decoz Numerology, l've became more aware of mysel...

Ω
Janus Chan
April 19, 2019
after registering, the app is not working. it's only blank page and the drop down menu isn't responding.
World NumerologyMay 27, 2019
Hello Janus, I apologize for the inconvenience. You may need to re-install; the app has successfully installed on thousands of Android phones. You can always go to our website and send us an email. Let us know the brand and model of your device and we can try to figure out what the problem is. Thank you for your interest. World Numerology

Ω
Mason Feary
May 28, 2019
This app opened doors to things I was unsure of within my own heart. Finding numerology, discovering being a life path 11, and various other things on all on the similar topic to Numerology, gave me the chance to understand my life in a different way. Thanks to World numerology and all their resourc...

Ω
Sahil shah
June 26, 2019
New user. Not able to register in the app. Message shows enter valid email without letting to register. Please support

Ω
Annkur Aggarwal
February 10, 2020
Very vast and detailed analysis of a person by this app. Haven't seen any app like this before. I think i will learn a totally different dimension of nunerology.

Ω
Amanda June
April 27, 2019
Loved his book. Love this app. A must read before you start the day

Ω
Rita Mullervy
February 22, 2019
I can't get this app to accept my password or to get a new password. A big waste of time.
World NumerologyMay 27, 2019
Hello Rita, You can reset your password by tapping "forgot password." Best wishes, World Numerology

Ω
Tatiana Sousa
July 25, 2019
The app won't open. It shows an error about not being certified? Is it being discontinued?

Ω
Andip Neote MUA
January 22, 2020
I've been obsessed with this app, keeping me up all night. It's very accurate for me.

Ω
Ben Mott
September 24, 2019
Nothing else like this for free very detailed report!

Ω
Kristi West
September 20, 2019
Learning more about numerology and my life path. Very helpful.

Ω
Pradip Subedi
April 30, 2020
Superb App. Kudos to Hans Decoz

Ω
S.B. Alger
September 20, 2018
Well written, accurate & comprehensive

Ω
Donald Alfred Jr.
June 26, 2019
I'm still reading everything sent to me but so far it's pretty intrestimg to hear someone else say things about you that you didn't expect them to know.

Ω
Bobbie Ramirez
October 29, 2019
This app is dead on , I love it!

Ω
hp2297
October 7, 2019
Not opening even after I've resinstalled

Ω
Nzingah Oniwosan
October 18, 2018
I have been using decoz for years since 2004 it is been so on point

Ω
DeMar Kennerly
May 4, 2020
Can't submit

Ω
amber ritchie
December 5, 2018
You have to upgrade for everything no thanks
World NumerologyDecember 22, 2018
Hi Amber. The app includes a free 8-page Personal Reading, unlimited Daily Forecasts, and 3 chart calculators, no charge. And you can make as many free readings as you like for friends & family. We charge for other readings, but feel they are a good value if you compare them to other companies . We hope to have even more for you in the future.

Ω
Maureen Riccio
March 3, 2020
I am learning a deeper side of myself. I really wish I had found this information sooner in my life. I believe it would of helped me make better decisions and understand my awkwardness. I guess better late than never

Ω
Mark C
October 5, 2019
Developed by Hans Decor who is accepted as the master of modern day numerology and for good reason. Accurate and insightful, the readings leave no chance for doubt and it's enlightening to say the least. We are all one and the more we understand that the better humanity will be.

Ω
Emmanuel Pugh
April 18, 2019
This app has informed me about parts of my character that was hidden. Ive realized the perception i have had towatd life so far has been Low-Self me. I am more in tuned with my unique destiny that each and everyone has its how your resonater with the tools given ........two thumbs up!!!!

Ω
Carabeth Scott
May 7, 2019
I have been waiting so long and to finally be able to read and study this anytime I want!! Speechless!!

Ω
Robert Lail
July 8, 2020
It wants you to pay.... Abort mission

Ω
theintin ling
May 15, 2019
What will you do with our email& password?We just want to know about numerology.
World NumerologyMay 27, 2019
We do not share your email address or password with anyone. We need it only to deliver the information and the numerology readings you ask for.

Ω
vinod godse
July 6, 2019
Whatever you want to say can't you write in short?

Ω
Lori Lotts
September 15, 2019
Could you explain the two upgrade options please?

Ω
Crystal Bullock
June 17, 2020
Love this app

Ω
A Google user
February 13, 2019
its a nice app thank you.

Ω
Pebbles Harris
September 27, 2019
I'm a 3 and damn glad to be!

Ω
kandula madhukar
May 7, 2019
Not satisfied, Waist Money.

Ω
eadavis1982
May 30, 2019
not all charts and such where free

Ω
Eliyot Kassim
December 22, 2019
This is the best app

Ω
Leisel Lloyd
June 11, 2019
absolutely spot on

Ω
Marlyn Ramirez
December 20, 2018
I am ok fine yes .

Ω
Bobcat L D
March 17, 2019
so far so good

Ω
Angel Owonaro
January 23, 2019
it refuse to sumbit

Ω
A Google user
July 13, 2018
I love the app. The readings and charts have been very accurate for me. Also accurate with readings for my friends. May seem like a lot to pay for an app but still cheaper than what I paid for one in person numerologist session and you get so much more. Thanks Hans and Janice!

Ω
A Google user
June 10, 2018
I've looked at many of numerology apps. this by far the best all the way 360° around THE BEST! Thank you Mr. Decoz

Ω
Ashley Smith
April 1, 2018
I absolutely love it! Been using it for over a year and plan on using it for many more years to come!

Ω
Keeley White
August 3, 2018
This app is very useful for someone who is new to numerology! I paid for the upgrade and was very pleased with my readings and the analyzing features. Great app!

Ω
Astro Vani
April 10, 2019
bhikhari ki tarah paise chahiye bs

Ω
China Doll
August 9, 2018
Informative..enlighting..Accurate..as well as surprising ..especially how you learn a little more about yourself....LOVE IT!

Ω
Ray Duncan
May 13, 2018
I'm advancing my horizons

Ω
Astria Brown
August 1, 2018
Everything has to be bought!!!
World NumerologyDecember 22, 2018
Hi Astria, Although we do give a free reading and free charts on the app, other readings do need to be purchased. We hope you will compare prices with other top sites. We give lots of free information about numerology on our site – hope you will take a look! And Google Hans Decoz - it's important to know whose work you are purchasing.

Ω
Mr. Rohit
July 29, 2018
Worst.

Ω
Carolyn Cockfield
February 5, 2019
might

Ω
A Google user
December 15, 2018
Best help

Ω
Gail Slabbert
September 23, 2019
Absolutely fabulous

Ω
haydn marshall
June 23, 2020
Great app

Ω
Katie Hume
May 21, 2019
brilliant

Ω
SIMONA GRIGORESCU
March 24, 2019
Great

Ω
Wes Ransom
May 10, 2019
love it

Ω
Richard Teh
November 1, 2019
Excellent

Ω
ALONSO BURGUEÑO
December 24, 2019
Accurate

Ω
karthik karthi
October 10, 2018
V.good

Ω
Chris Reynolds
February 27, 2018
By far the best numerology app on the Play Store. A little pricey but worth it.

Ω
K S Vakil
February 3, 2018
One of the most awesome apps and totally in depth giving you a thorough understanding of yourself or the person in question.

Ω
Harsh Singh
February 10, 2018
Poor app only paid objects
World NumerologyDecember 22, 2018
Hi Harsh, We give free personal readings and other free information on the app, but we do charge for our other reports (in part, to avoid having to put advertisement all over our site and app). For lots of free articles and a do-it-yourself numerology course please check our website, with 300+ pages, all numerology, all free. World Numerology

Ω
Non Yobiz
March 18, 2018
Amazingly accurate

Ω
Carrie Foss
January 7, 2018
I purchased a Numerology reading 4 years ago from Hans and wanted a new reading when I came across this app. I purchased the full subscription and am so pleased I did. It feels like Hans is my personal assistant to help me navigate this complicated world.

Ω
parul vasishth
January 10, 2018
It's the best numerology app i have come across. But i am not able to upgrade it... It is showing error at the time of payment. Want to upgrade to the full version but couldn't.
World NumerologyJanuary 9, 2019
Hello Parul, I am sorry you are having trouble. Here is a link to frequently asked questions, including how to purchase. https://www.worldnumerology.com/numerology-newsfeed-pc-mac.html - and we have more information on the Help link of the app. You can also contact us at info@worldnumerology.com - we are happy to help you.

Ω
A Google user
December 21, 2017
I downloaded this app for a free trial reading and I was pleased with the product accuracy and presentation. Ease of use is always important and this product does just that. The quantity of readings available is a major plus. Price point is fair . All in all I am please with this product.

Ω
Boyana Kisyova
March 17, 2018
It is goid, but stopped work, loosin all my data. Please, fix it
World NumerologyDecember 22, 2018
HI Boyana, Sorry you are having trouble. Most glitches can be fixed by closing the app and reopening to refresh it. Or delete and app and re-download if you are still having problems. Also, you can download to any device and sign in with your original email and password. Feel free to contact us with more information at 2worldnumerolgy@gmail.com

Ω
Terrice Beard
March 16, 2018
I love this ! The details you can't get anywhere elsewhere

Jasper Neil
November 3, 2017
I'm a professional numerologist with 23 years' experience. Been using Decoz software on my PC and love it. I've been waiting for Hans to make an Android version and this is great. I really just use it to generate clients' numerology charts. It provides all the major aspects in a very clear format. V...

Ω
Byron Gelman
November 21, 2017
Decoz is the best. It is obvious that he has been well studied within his passion and respect for Numerology throughout his whole life. Thank you for this application. Much appreciated!

Ω
A Google user
November 9, 2017
The font is so small I cannot read anything nor can I figure out how to increase it. Nothing works. Sucks.
World NumerologyDecember 22, 2018
I am seeing your review long after you wrote it, my apologies. When we first released our Android version, the text was way too small on high-end, high-density devices. This was corrected some time ago, so we hope you will give us another try. You should see text size much improved and easily readable. Hope this helps.

Ω
allisona9490
November 4, 2017
Like this app even better than the program!!

Ω
Marco Antonio
December 9, 2017
Keep this up

Ω
Angel Garlepied-Williams
October 24, 2017
It's great except I can't edit my birth name. Well it says it's registered but when I close and reopen app like it says for the change to register it's only on the edit page that it's changed not on the reading pages so IDK but will see if I can maybe add user and get it rite

Ω
dawn welburn
October 28, 2017
I've been using this numerology for a very long time and have always found it the most precise and accurate information. This new updated site and app have brought it to a whole new level.

Ω
Zachary Espinosa
September 25, 2017
This is the most accurate and precise numerology reading I have ever come across. Yes you have to pay to unlock the full reading and it is a lot but even with the free report its so phenomenally accurate. Its almost scary. Its like they wrote it specifically for you. Its really worth paying the money ...

Ω
Camilo Chavez
September 23, 2017
Not accurate reading even my Life path number is incorrect.
World NumerologyDecember 22, 2018
Hi Camilo, We would be happy to take a look at that for you. Our reports are created by Master Numerologist Hans Decoz who is considered the leader in his field. Perhaps there was a glitch in the software. I suggest you download the current version and try again. Feel free to contact us directly at info@worldnumerology.com

Ω
A Google user
October 8, 2017
very small font, difficult to register.
World NumerologyDecember 22, 2018
Sorry for the problem you are having. High-density Androids had small text issues on our first try. This has since been resolved. Go ahead and download the current version, I promise you won't have any issues with small text.

Ω
D. Steen
September 19, 2017
Ive been a member for over a year now. Love love Mr. Decoz!

Ω
A Google user
September 25, 2017
Just installed and it won't let me go past the 'Submit' part, keeps freezing.

Ω
Yovaletta Scruggs
October 9, 2017
This is my 3rd renewal. Very accurate. Glad the mobile app is now available.

Ω
Dacia M
July 21, 2017
It tells you 1 thing. Everything else you must pay for. What a bunch of misleading b.s.
World NumerologyDecember 22, 2018
Hi Dacia, We take all reviews seriously and care about your response. We try to make it clear on our site that we give free 8-page readings, an unlimited Daily Forecast, and 3 free charts. The other readings are for purchase (we do need to make enough to keep working). But you will find tons of free stuff on our site www.worldnumerology.com.

Ω
Sandra McIntyre
May 25, 2017
5 stars!!!!!! Best, easiest and most indepth numerology reading ever.

Ω
Chris Brown
June 21, 2017
Best numerology readings I've seen yet

Ω
Angelo Bomasuto
February 13, 2017
The only forecast app that will always leave you happily a surprised!

Ω
darius portilla
February 7, 2017
This app truly sets itself apart from other numerology apps out there. It's has tons of in depth readings and so much stuff to look it might take me weeks to go through it all. The World Numerology Collection is definitely the best out there.

Ω
Constance Ryan Pennington
January 17, 2018
Thanks.. again. I have recently reviewed my own personal vision with my interconnectedness as a result of many people that continue to enlighten souls such as mine just as Hans Decoz is one that I have been studying for years. His bio had such an amazing impact on my life I will never be able to ret...

Ω
Scott Tirapelli
February 9, 2017
Great app. User friendly interface, super informative readings and there are a lot to choose from. Would definitely recommend to anyone wanting to learn more about themselves through numerology.

Ω
A Google user
October 15, 2017
Ive been a Numerologist for 18 years and this is the best app by far!

Ω
A Google user
April 17, 2018
Its perfect the talent profile are 98%accurate thnx

Ω
Tania Larkins
September 9, 2018
Loved it! All the information and learning you need!!

Diggy Doggie
March 1, 2018
So accurate. Love it

Ω
Tiffany Klopfenstein
June 18, 2019
great app!!

Ω
Tiffany Dixon
July 5, 2018
Far the best day

Ω
Andia Davis
April 4, 2018
Super

Ω
shambel assefa
August 16, 2018
Thanks it is an amazing

Ω
Robert Calvin Garrett
June 22, 2020
Accurate