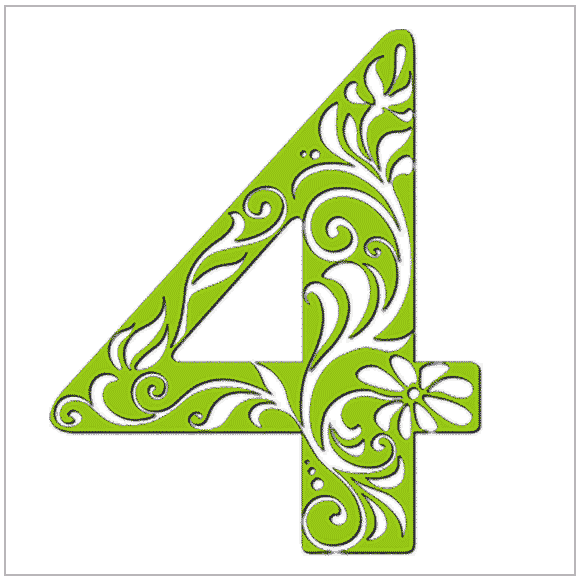 What a 4 Personality says about you
You are a family person. You love the intimacy, consistency, and the security a family provides. You are a good provider and protector. But family members may take your efforts for granted.
You are a true patriot. You love your country and are an integral part of your community. Your consistency and adherence to your well-laid plans usually pays off in a comfortable and secure future.
A 4 Personality radiates reliability and consistency.
People trust you and feel secure with your judgment. You are seen as a cornerstone of a business and are relied upon to do your work efficiently and expertly. You have strength and respectability.
You tend to dress in a utilitarian manner, concerned mostly with convention, practicality, durability, and price. You present yourself as someone who values correctness, control, and precision.
All of this stems from the fact that your most prized characteristic is your work. You want to be judged on the basis of your performance, rather than your appearance.
You are frugal and have learned to respect a dollar.
You are concerned about the security of your future and those you love. However, this may appear to others as a bit too austere. You tend to wear earth colors and conventional attire. You could benefit by putting a little flair in your dress. Wear more uplifting colors. Loosen your dress with less severe lines. If you wear a brown suit, include a bright tie or some jewelry.
-Ω-
---
Continue doing your own reading with The Hidden Passion
-Ω-
---
Other Personality Numbers:

Read more about the 1 Personality

Read more about the 2 Personality

Read more about the 3 Personality

Read more about the 4 Personality


Read more about the 5 Personality

Read more about the 6 Personality

Read more about the 7 Personality

Read more about the 8 Personality

Read more about the 9 Personality

Read more about the 11 Personality

Read more about the 22 Personality
Read more about the 33 Personality
-Ω-