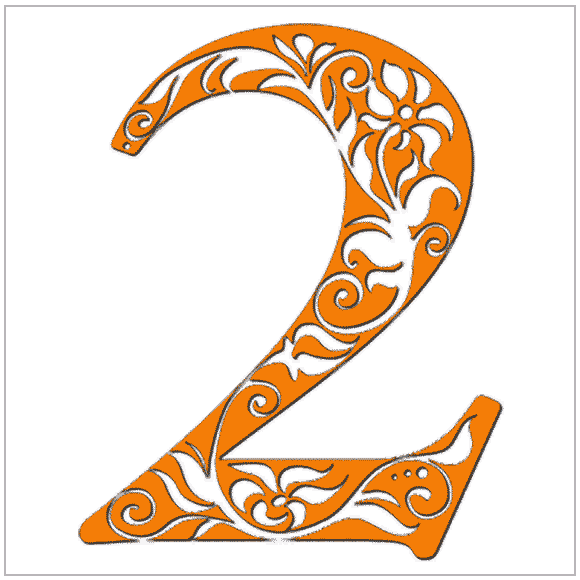 What a 2 Personality says about you
You appear friendly and unpretentious. You have a soft and warm exterior. Others perceive you as gentle, safe harbor. People are drawn to you because, among other reasons, you appear warm and unthreatening.
Your dress is neat and clean. Your clothing should be comfortable, soft, and flowing. You should avoid plain and understated clothes. Make an effort to be a little more daring and exciting in your appearance. This will balance nicely with your perceptive and open personality.
The opposite sex is attracted to your gentle and attentive nature, yet senses the passion beneath your surface. You have sex appeal. Exercise is important to your appearance and to promote the level of strength you radiate.
A 2 Personality is very patient and understanding, and a wonderful listener.
You make others feel important and loved. You are sensitive and become tense in a disharmonious atmosphere.
You have experienced quite a bit of negative criticism as a child, which made you shy growing up.
Though you may be well past that shyness, a bit of the vulnerability has remained with you and is often sensed by others. You are a peacemaker. Arguments leave you drained. People sense your desire for harmony. But you must avoid being the blank tablet for others' projections.
People may underestimate your strength, but this is a mistake. You are strong. You bend, but don't break.
You have a fine sense of beauty and excellent taste. There is a grace in your movements, reflecting your keen sense of harmony and refinement.
-Ω-
---
Continue doing your own reading with The Hidden Passion
-Ω-
---
Other Personality Numbers:
1 | 2 | 3 | 4 | 5 | 6 | 7 | 8 | 9 | 11 | 22 | 33
-Ω-