To get a good understanding of how numbers affect us, it helps to get to know each of these numbers as if it were a person with its own unique traits.
When you get beyond each number being nothing more than a list of positive and negative qualities, and instead make each number come alive, it will greatly enhance your knowledge of numerology.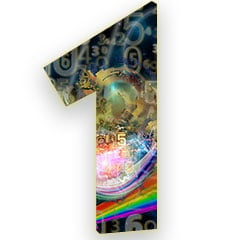 Number 1: THE PRIMAL FORCE
Among the nine single-digit numbers, the 1 takes a special place.
From a spiritual perspective, it is the number of creation, the primal force from which all other numbers spring forth ... Read more ...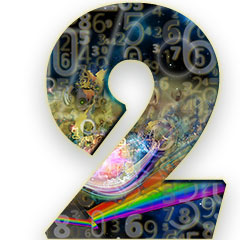 Number 2: THE ALL-KNOWING
As the most feminine among all numbers, the 2 is also the most underestimated -- at least, when it comes to power and strength.
She is almost always gentle, tactful, diplomatic, forgiving and understanding ... Read more ...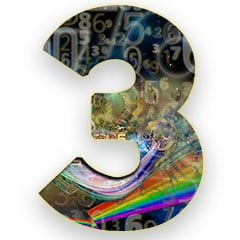 Number 3: THE CREATIVE CHILD
The number 3 is like a gifted teenager who is still under the protection of its parents: a bit spoiled, certainly scattered and perpetually in need of guidance. However, the most obvious traits of the 3 are in the creative field. A powerful need to express ... Read more ...

Number 4: THE SALT OF THE EARTH
The 4 is without a doubt masculine, reflecting strength and stability.
His or her chief characteristics are dependability, productivity, punctuality and obedience. It's trustworthy, patient, conventional and ... Read more ...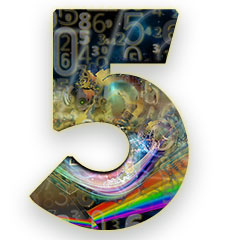 Number 5: A DYNAMIC FORCE
The number 5 is the most dynamic and energetic of all the single-digit numbers. It is unpredictable, always in motion and constantly in need of change. Although it is molded from an almost equal mix of masculine and feminine qualities ... Read more ...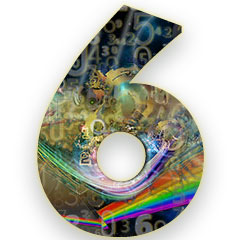 Number 6: THE CARETAKER
While the 6 is considered the most harmonious of all single-digit numbers, it is not without its flaws and upsets. The most important influence of the 6 is its loving and caring nature. Properly nicknamed the motherhood number, it is all about ... Read more ...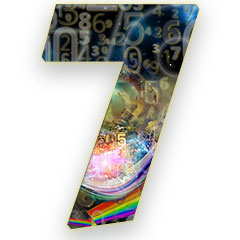 Number 7: THE PHILOSOPHER
The number 7 is the seeker, the thinker, the searcher of Truth (notice the capital "T"). The 7 doesn't take anything at face value -- it is always trying to understand the underlying, hidden truths. The 7 knows that nothing is ... Read more ...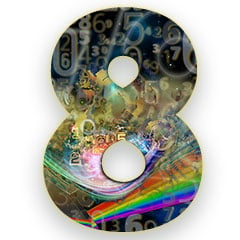 Number 8: BALANCE & POWER
The number 8 is perhaps the most misunderstood of all single-digit numbers, as novices and numerology professionals alike always seem to hammer on the "money and power" image of the 8. More often than not, when ... Read more ...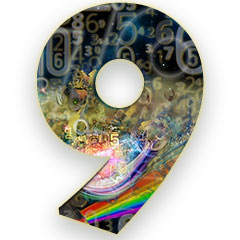 Number 9: GLOBAL AWARENESS
Ordinarily, I try to keep the math to a minimum when I discuss an aspect of Numerology. In the case of the number 9, however, the math highlights a philosophical observation that is unique, interesting and very revealing. So bear with me, please, because ... Read more ...