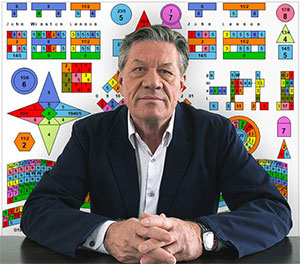 Sue wants to know how important the middle name is, and if it must be included to get an accurate reading.
-Ω-
---
Hi Hans,
What is the correct way to respond to someone who has asked for a numerology reading and has a middle name but doesn't want it included in the reading. Wouldn't that be inaccurate? I thought it had to be a full birth name including middle names? Thank you for help.
Sue
-Ω-
---
Hi Sue,
You are absolutely correct that without the middle name given at birth, the reading would not be accurate.
All the core name numbers would be wrong (the Expression, Heart's Desire, and Personality number), as well as the Transits and Essence cycles that are an important part of the Yearly Forecast.
Other numbers that are based on the name, such as the Maturity number and the Balance number, would also be incorrect.
The only part of the numerology reading that would be accurate is the Life Path, Birth Day Number, and all the cycles and Challenges that are based on the date of birth.
You may want to ask the person why they are so adamant about not including their middle name. If it's just that they don't like it, I would push them to get past that. But it could be that there is some trauma attached to it, in which case you might want to take a more sensitive approach and tell them that you won't include the mention of that name in the report, but you still need it in order to create an accurate reading.
Hans Decoz
-Ω-
---
Free Download
Includes your 8-page Personal Reading and Daily Forecast + three charting programs. Make them for your friends too!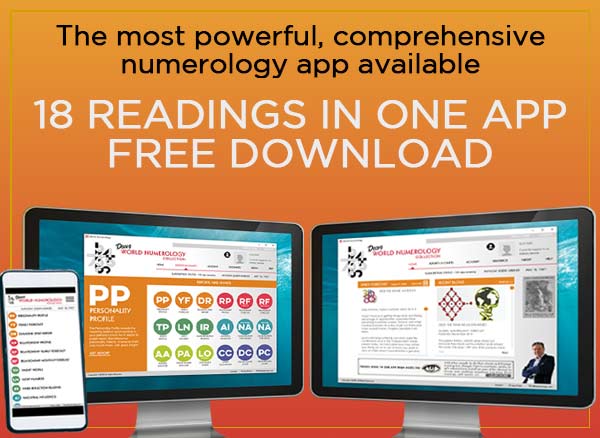 We do not share your email address or personal data with anyone.
-Ω-
---
Do you have a question about numerology?
Use this form to ask Numerologist Hans Decoz.
Note: Birth data details are removed to ensure your privacy. We generally include the first name and month of birth only.
-Ω-
Previously asked and answered questions:
Personal Years
Recurring Numbers
Age Digit
Power number 77
Middle Name
Name Change
House numbers
Master number 33
Name change (marriage)
Special number sequence
Wedding dates
7 Personal Year
Hurricane names
16/7 Karmic Debt
Master number 22
Seeing same numbers
Life changes
What is numerology
Essence cycle
Doomsday Wedding
Reading a Chart
Chaldean vs Pythagorean
Too many 2s?
Multiple Master numbers
A Troubled Chart
Long-term Relationships
"Y" Vowel or Consonant?
Two Lovers
A Tough Year
Interesting Birth Dates
Career Options
Name Advisor
2010 Winter Solstice
Dates with Master Numbers
Calculate Life Path
Universal cycles
Same number, different outcome
The Boring 4
Pinnacle cycles
Perfection & Synchronicity
Conflicting Cycles
Multi-digit numbers
Numerology Course
Non-English Alphabets
Supporting a 22
16/7 Essence
The 0 (zero)
More Master Numbers
Cycles & Patterns
Numerological DNA
Transits & Dualities
Number 88
-Ω-