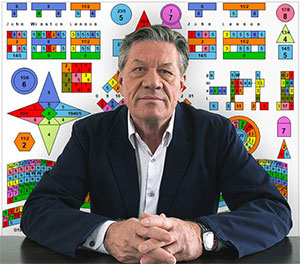 Adam asks a question about wedding dates.
He is planning his marriage and wants to take advantage of positive dates.
-Ω-
---
Dear Hans,
My name is Adam, born Adam ... (full name withheld) on 9-dd-yyyy, and I'm planning on getting married to the love of my life on 11-11-2011. Her name is Theresa ...
I'm incredibly curious what, if any, significance this date may play for us. The question won't be a surprise but the date will, and being the romantic fool I am for her, I would like to have a reason for the date besides a holiday or birthday or something similarly trite. Is there a (or a choice of) dates that is best?
Adam
-Ω-
FYI: Did you know you can view your Relationship Compatibility for any date right here on the site? Check it out...
-Ω-
---
Hello Adam,
You picked an interesting day to tie the knot; 11-11-2011. I hope you didn't just select that particular date because the numbers rhyme. Sometimes that can be good, more often it isn't as it tends to cause what I call a "keyhole effect."
Think of all nine of the single digit numbers as representing a wide range of qualities and traits, basically covering the complete spectrum of potential attributes. By focusing on a date that contains only one or two numbers, you narrow the possible influences to a very small range of potentials. In the case of 11/11/2011 the focus is on extreme sensitivity, emotional imbalance, and relationship issues, generally not the kind you want to deal with on your wedding date.
Fortunately, this applies only to the Universal cycles as these numbers are based on a calendar date, not your personal numbers and cycles. (On a global level that specific date will undoubtedly bring some unexpected political disturbances and quite possibly diplomatic breakthroughs that make it into the history books.)
Without boring you and other readers with the mathematical mechanics, let me tell you that your personal numbers in order of importance for that day are 6, 8, and 1, and for Theresa 1, 3, and 6. And those numbers show that as a result of, I would guess, your gut-instinct, you actually picked a very good date for both of you. In Latin this would be called  a contradictio in terminus - right then, a contradiction.
While the Universal cycles make this a less than ideal date for anything to do with relationships, Theresa's and your cycles are actually about as nicely aligned for a long-term relationship commitment as you could pick. And since the impact of your personal cycles far outweighs that of the universal cycles, I can full-heartedly support your choice of that particular date.
By the way, I also want to congratulate you on your choice of life partner. Your charts fit nicely; she is both smarter and stronger than you are, while you have the loyalty of a Labrador combined with the empathy and understanding of a gifted shrink. In addition, you are both flexible and able to compromise. A word of advice though, while Theresa can be changeable and unpredictable, she craves stability. And while she is strong-willed and may insist on wearing the pants, you better put up a bit of a struggle and express your own authority as she does not appreciate an easy triumph.
Hans Decoz
-Ω-
---
Free Download
Includes your 8-page Personal Reading and Daily Forecast + three charting programs. Make them for your friends too!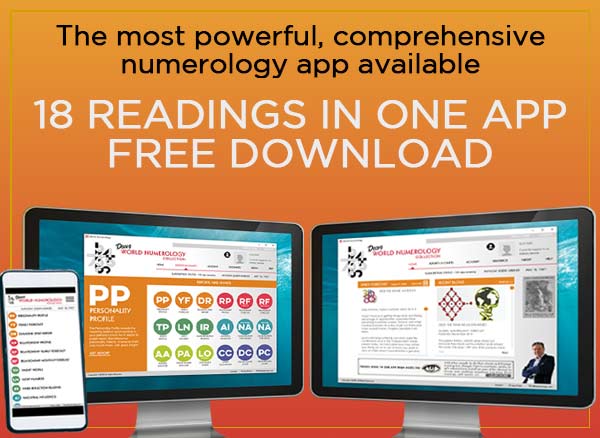 We do not share your email address or personal data with anyone.
-Ω-
---
Do you have a question about numerology?
Use this form to ask Numerologist Hans Decoz.
Note: Birth data details are removed to ensure your privacy. We generally include the first name and month of birth only.
-Ω-
Previously asked and answered questions:
Personal Years
Recurring Numbers
Age Digit
Power number 77
Middle Name
Name Change
House numbers
Master number 33
Name change (marriage)
Special number sequence
Wedding dates
7 Personal Year
Hurricane names
16/7 Karmic Debt
Master number 22
Seeing same numbers
Life changes
What is numerology
Essence cycle
Doomsday Wedding
Reading a Chart
Chaldean vs Pythagorean
Too many 2s?
Multiple Master numbers
A Troubled Chart
Long-term Relationships
"Y" Vowel or Consonant?
Two Lovers
A Tough Year
Interesting Birth Dates
Career Options
Name Advisor
2010 Winter Solstice
Dates with Master Numbers
Calculate Life Path
Universal cycles
Same number, different outcome
The Boring 4
Pinnacle cycles
Perfection & Synchronicity
Conflicting Cycles
Multi-digit numbers
Numerology Course
Non-English Alphabets
Supporting a 22
16/7 Essence
The 0 (zero)
More Master Numbers
Cycles & Patterns
Numerological DNA
Transits & Dualities
Number 88
-Ω-