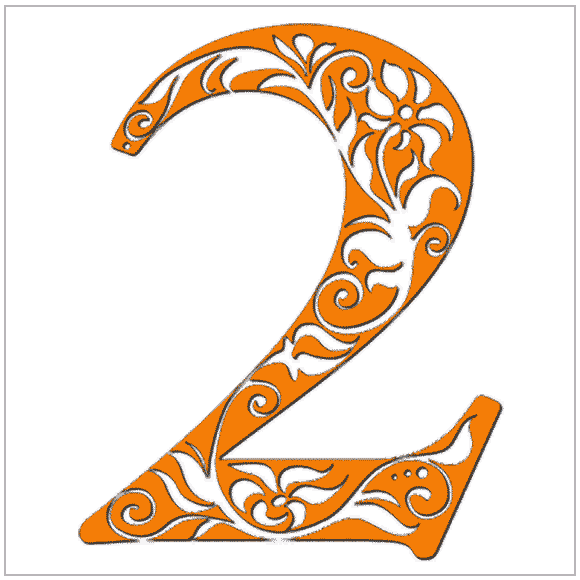 You can verify that you calculated your Life Path properly by using our Numerology Chart Calculator.
If you have a Life Path 2, you are the Peace Maker, with the soul of an artist.
See also: The Strange Phenomenon of the 2 Life Path
You are extremely sensitive, perceptive, and a bit shy. These qualities are both your strengths and weaknesses, for while you possess enormous sensitivity to your feelings and those of others, that same sensitivity can cause you to hold back and repress your considerable talents.
Sensitivity and perceptiveness are among your many fine qualities Because you intuitively know what people want, or feel, you can be extremely diplomatic and tactful. You are also patient and cooperative. You work well with groups and somehow find a way of creating harmony among diverse opinions.
-Ω-
You enjoy music and poetry and require a harmonious environment.
You have an eye for beauty and a fine sense of balance and rhythm. You have healing capabilities, especially in such fields as massage, acupuncture, physical therapy, and counseling. However, your sensitivity can also be your downfall.
-Ω-
Your extremely delicate ego bruises easily and can make too much of someone else's thoughtless remarks or criticisms.
Because you get hurt easily, you may tend to withhold your own thoughts and contributions to the matter at hand. This can cause you considerable resentment and anger. Too often, you run from confrontation to avoid a battle.
When you employ your considerable inner strength, you will discover your enormous power and abilities to direct difficult situations toward your own goals. It is the awareness of your inner strength that will give you the courage to use your own personal power when it is needed.
You are a sensitive and passionate lover, your perceptiveness makes you aware of your partner's needs and desires, which you are able to fulfill with almost magical delicacy. However, when you feel you have been mistreated or jilted, you can react with devastating power, sometimes using personal criticisms vindictively.
-Ω-
Your awareness, diplomatic skills, and organizational talents give you the ability to bring off difficult tasks.
You willingly step out of the limelight to facilitate the success of your endeavor. In truth, you are often the power behind the throne.
However, you do not always receive the credit you deserve for the fine work you've done, or your role is underestimated and your accomplishments overlooked. Rather than brood over your losses, you need to confront those who would make less of your contributions and stand up for your accomplishments. You need security and comfort, quiet settings, and the company of loved ones.
You are a perfectionist when it comes to your home and work environment. You have excellent taste which is obvious in your private surroundings.
-Ω-
You are a fine companion and possess a good sense of humor.
Friends seek you out for your calming and peaceful company. You are a safe haven to other sensitive people, who recognize your compassion and understanding.
Once a 2 Life Path has found its niche in life, all the talents and intelligence for great success are there to be employed. Seek out work that allows your sensitive nature to flourish - be the glue that binds others together.
-Ω-
---
Continue to do your own reading with the Birth day number.
---
Other Life Path numbers and their meanings
-Ω-
---
Your Life Path is also the most important indicator for Relationship Compatibility
Check out what Life Path you are most compatible with
-Ω-