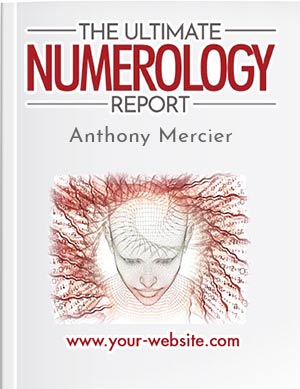 The Most Complete Numerology Reading Available Anywhere!
We combined our four most personal, in-depth readings into a single reading to give you the broadest range of information about you and your future.
Your Personality Profile describes your inborn traits in great depth and detail; why you are drawn to the things you are, pinpoints what makes you unique. It explains how others see you. Explore your temperament, talents, strengths and weak points - and how to balance them to smooth the road ahead
Understand the crucial overview of the combined influence of your Core Numbers to recognize how these differing aspects of your personality work together or create challenges – unique to Decoz reports
Explore your Karmic and Master numbers, Life Path, hidden desires, and the numbers that balance you.
-Ω-
Your Yearly & Monthly Forecast looks ahead to the energy and influences you will encounter this year, to prepare you for the unexpected changes life can bring.
Your Personal Year describes the external circumstances likely to affect you. Monthly Forecasts give specifics for each month to help you make the most of each period.
Your Essence cycle identifies your mental, emotional, and spiritual state of mind during this period
Dualities merge the impact these different, overlapping cycles will have - including what you can do to get the most out of their combined influence
-Ω-
The Diamond Spirit Reading uncovers the connection between your mental, spiritual, and physical arenas. It describes the challenges you will face this year, outlines its their root cause, and recommends a course of action to help you move through this period successfully. Includes two years.
-Ω-
The Talent Profile reading was specifically designed to help with career and business choices, as it examines 74 traits and 39 vocations based on the numbers found in your numerology chart.
-Ω-
View a sample
It may take a minute for this link to appear (big file)
Professional Price: $6.95 / 80-90 pages - Usually retails between $39.95 and $49.95
-Ω-
---
More reports available to professionals via our Online Professional Numerology program
-Ω-