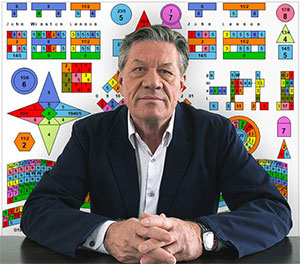 Kerryn wants to know more about the free numerology course available on our site.
-Ω-
---
Hi Hans,
I would like to do your online numerology course. I was able to access it yesterday but not today. Please advise. My understanding is that there is no extra fee?
-Ω-
---
Hello Kerryn,
Thank you for your interest in numerology.
The course is indeed free. I don't know why you couldn't access it today. Perhaps there was an issue with the Internet connection, or the URL was incorrect. Here's the link to the course.

Best of luck,
Hans Decoz
-Ω-
---
Free Download
Includes your 8-page Personal Reading and Daily Forecast + three charting programs. Make them for your friends too!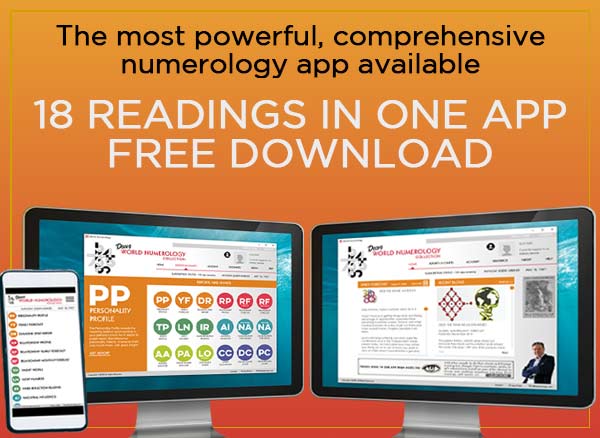 We do not share your email address or personal data with anyone.
-Ω-
---
Do you have a question about numerology?
Use this form to ask Numerologist Hans Decoz.
Note: Birth data details are removed to ensure your privacy. We generally include the first name and month of birth only.
-Ω-
Previously asked and answered questions:
Personal Years
Recurring Numbers
Age Digit
Power number 77
Middle Name
Name Change
House numbers
Master number 33
Name change (marriage)
Special number sequence
Wedding dates
7 Personal Year
Hurricane names
16/7 Karmic Debt
Master number 22
Seeing same numbers
Life changes
What is numerology
Essence cycle
Doomsday Wedding
Reading a Chart
Chaldean vs Pythagorean
Too many 2s?
Multiple Master numbers
A Troubled Chart
Long-term Relationships
"Y" Vowel or Consonant?
Two Lovers
A Tough Year
Interesting Birth Dates
Career Options
Name Advisor
2010 Winter Solstice
Dates with Master Numbers
Calculate Life Path
Universal cycles
Same number, different outcome
The Boring 4
Pinnacle cycles
Perfection & Synchronicity
Conflicting Cycles
Multi-digit numbers
Numerology Course
Non-English Alphabets
Supporting a 22
16/7 Essence
The 0 (zero)
More Master Numbers
Cycles & Patterns
Numerological DNA
Transits & Dualities
Number 88
-Ω-