This is also a good time to make the personal changes you have long wanted to make: Start a diet and/or an exercise program or begin a new course of study.
There may be some emotional turmoil, especially in the first two or three months.
It takes a while to get the ball rolling. There are many changes you must make and much work to be done. Be open-minded, organized, and focused. Avoid distractions and procrastination. You are at a crossroads. You will need courage and a clear head to stay on the right track. This is a year of opportunities.
The key months in your year ahead are March, in which you are able to lay the foundation to your plans; April, in which changes take place such as a change of residence or career; July and August mark a time in which you will see the fruits of your labors begin to take place; October represents a major turn in events, often fraught with emotional turmoil; the fall marks a coalescing of your plans into more concrete form.
---
Continue reading our 2019 Global Forecast here...
See also Essence vs Personal Year cycles here...
---
Your Complete Yearly and Monthly Numerology Forecast is included in both the Primary and Full Subscriptions of the World Numerology App.
Download to any device (free) to instantly access your free 8-page Personal Reading and Daily Forecast. Purchasing additional readings is optional through the app - download the app, go to Reports & Charts, enjoy your free reading, then click any other reading to upgrade.)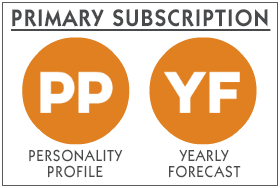 32-Page Personality Profile + 30-page Yearly/Monthly Forecasts: $19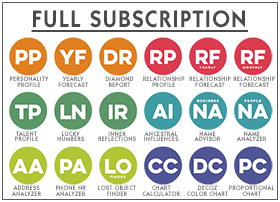 The complete collection: $39 (Reg. $49) - Includes Personality Profile + Yearly/Monthly Forecasts
* NOTE: iPhone/iPad users should purchase from a computer to receive the discount (iTunes does not use promo codes) - then download to your mobile devices to read your free and purchased reports.)
---

Your Yearly Forecast is also available in PDF format delivered by email within 24 hours for the same price ($14.95) but does not include the full Personality Profile included in the app. Learn more...
To view samples and prices of all the readings in the app, click here...