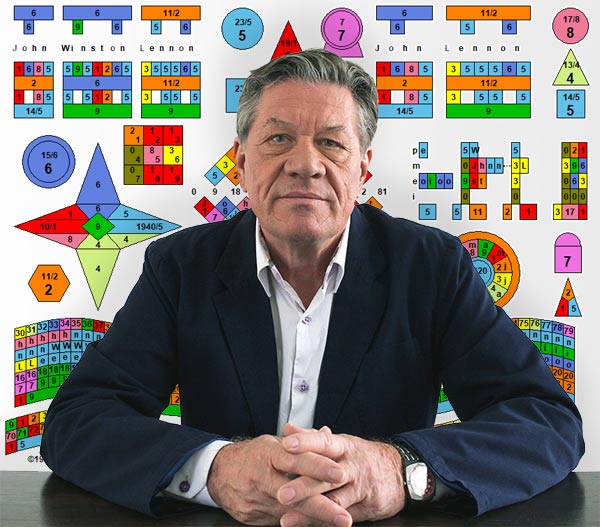 1981-2001 – THE EARLY YEARS
Hans Decoz began his professional Numerology career in Houston, Texas in 1981.
His reputation as a leading numerologist was quickly established in Houston and throughout the country.
Following years of extensive travel giving readings to hundreds of numerology enthusiasts, Hans sought a method to expand his reach to those unable to meet in person.
In 1984, he began a three-year effort to develop the first comprehensive Numerology software program - Decoz Desktop Software. Decoz continued to expand his numerology database and upgrade the software over the following 15 years.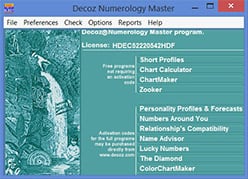 In 1989, Hans created a professional version of his Decoz Desktop Software for PC, allowing professionals to make unlimited readings for resale.
Professionals and a number of major metaphysical sites use this software, but it has not yet been upgraded to include Hans' latest work.
In 1997 Hans launched decoz.com (now worldnumerology.com), populating the site with a vast library of articles, lessons, software, and other content.
-Ω-
1994 – Penquin publishes Numerology; Key To Your Inner Self
Hans Decoz' book became one of the most popular numerology books and has been translated in German, Dutch, Russian, French, and Mandarin. A Japanese translation is expected late 2020.
The US version has seen 27 reprints since it's initial publication.
-Ω-
2001-2015 – EARLY COLLABORATION
From 2001 to 2015, Hans partnered with the Daily Insight Group (tarot.com, numerology.com, and other sites) to exclusively market his online readings and Decoz Software. In March 2016 control of the Decoz website and Software reverted back to Hans.
-Ω-
2013-2016 – ENTER WORLD NUMEROLOGY
After returning to Houston in 2013, Hans began expanding his popular numerology profiles, adding additional chapters and algorithms as well as several new reading types and charts.
Following three years of focused effort, in collaboration with World Numerology, the Collection was launched in April 2016
The World Numerology App delivers the full catalog of Hans Decoz most recent reports, including your free 8-page Personality Profile, your free Daily Number Forecast, three numerology Chart Calculators, and other resources.
The App provides instant access to personal readings from any computer, tablet, or smart phone, and allows new material to be sent through the app automatically. See recent upgrades/updates.
-Ω-