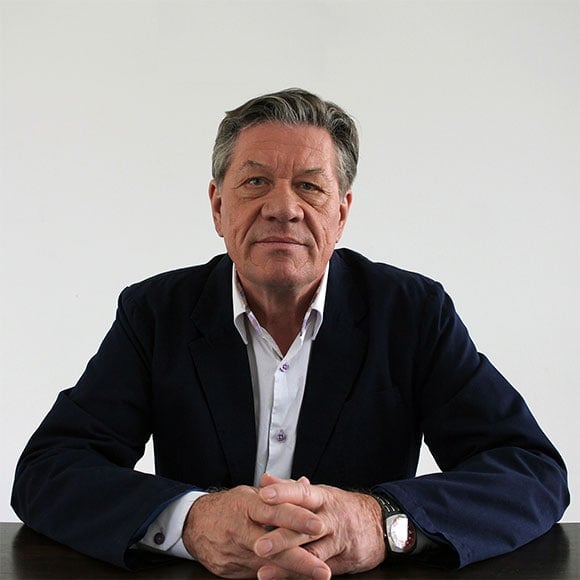 World Renowned Numerologist Hans Decoz has been the featured numerologist on numerology.com for 20 years.
As then owner of the sites, Paul O'Brien, stated on tarot.com in 2001:
In our quest to offer our customers only the most authentic numerology content, Visionary Networks is proud to associate itself with Hans Decoz, the world's most experienced developer of accurate and in-depth numerology reports.
Paul O'Brien
founder of Visionary Networks
Beginning May 25, 2020, Hans Decoz articles and numerology readings will no longer be offered on numerology.com
Here is why.
Tarot.com and numerology.com changed hands a few times and the sites are now owned by the Daily Insight Group, which depends heavily on third party advertising for its revenues.
In the spring of 2020, the company notified Mr. Decoz that they would no longer publish his articles or offer his readings to visitors on numerology.com and tarot.com. Almost overnight all articles with the previous byline "By Hans Decoz" were replaced by remarkably similar articles with the byline "By Numerologist.com Staff."
-Ω-
Disclaimer: It is purely coincidental that the articles written by "Numerologist.com Staff" are remarkably similar to previously published articles on that site written by Hans Decoz.
-Ω-
Hans Decoz' numerology reports, considered the most accurate and in-depth available, are no longer offered on those sites.
Fortunately, they are offered on many other sites, including worldnumerology.com
-Ω-
Do you miss Hans Decoz' articles and numerology reports?
If you are one of the many numerology fans who would like to continue reading Hans Decoz' articles or get one of his numerology reports, all articles previously found on numerology.com - and quite a few more - can be found on worldnumerology.com.
World Numerology also offers his course (free), all his numerology reading types, online and desktop software for professionals, and the World Numerology app, available for all devices (see download links below).
-Ω-
We just wanted to explain the removal of Hans Decoz' name from tarot.com and numerology.com to numerology fans like Joanna, from Poland, who wrote:
Hello Hans
I saw your text about number 2 on numerology.com around 2 years ago and it shook me to the core. So beautifully written, made me cry 3!!!! times before I finished it. Now I could not find it there but after some research I found it there, but modified.
The first text was better. I am not even number 2 but a number 1 and I was curious if I can find those characteristics which I saw on numerology.com anywhere. If yes, please send me a link.
Greetings from Poland
Joanna
-Ω-
---
Numerology: A Complete Guide to Understanding and Using Your Numbers of Destiny Paperback.
By Hans Decoz
Publisher TarcherPerigee
4.7 stars - 207 ratings on amazon.
First published in 1994. Translated in several languages, including Russian, Chinese, Dutch, German, and Spanish.
Ever notice how some numbers seem to follow us throughout the course of our lives? Consider the numbers we choose when buying a lotto ticket--birth dates, anniversaries, ages, and addresses as well as other hopefully lucky numbers. They each have some personal meaning. Through the centuries, numerologists have been studying the significance of numbers and perfecting their art in the belief that numbers strongly influence both our behavior and our fate. They have learned that by understanding the meaning of numbers, we can gain greater insight into ourselves.
In Numerology: Key to Your Inner Self, world-renowned numerologist Hans Decoz and accomplished writer Tom Monte have teamed together to produce an easy-to-understand guide that introduces the reader to the basic concepts and applications of numerology.
Presented here is a technique that relates the major questions of an individual's life –his talents, challenges, career, and personal growth--with the basic numeric facts of his existence--his birth date and name.
The book begins with a fascinating explanation of what numerology is and an intriguing look at the philosophy that lies behind it. It then examines how numerology works, focusing on the numeric meanings of personal names, birth dates, and language in general. Included is a step-by-step guide to calculating your own numbers and interpreting them in chart.