numerology profile and forecast
with Numerologist Hans Decoz
PERSONALITY PROFILE & YEARLY FORECAST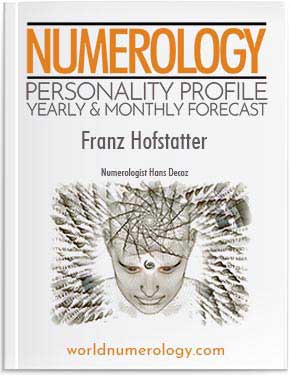 This in-depth reading combines your Personal Profile and Yearly/Monthly Forecasts.
Your Personality Profile analyzes your personality, strengths, weaknesses, and talents – with advice on how to balance them for heightened success.
The Yearly Forecast gives you a heads up on the influences headed your way during the coming year, including specifics for each month. Includes your lifetime cycles (all 7 of them), Yearly Forecasts for two years, and 12 Monthly Forecasts.
Earlier versions are available on many sites but only World Numerology carries Hans Decoz' latest work.
$29.95
Purchase Here... and Get 25% Off at Checkout!
-Ω-
---
PERSONALITY PROFILE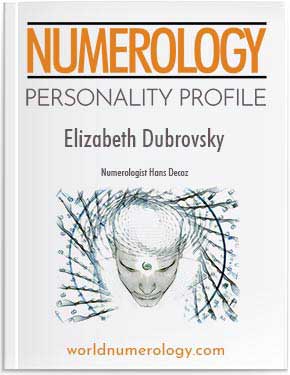 This unique numerology reading reveals over 40 aspects in your chart, including several not found in any other numerology reading.
The depth and accuracy of this reading is legendary.
Learn which traits were given to you at birth, why you are drawn to the things you are, what makes you unique, and how others see you.
Explore your temperament, talents, strengths and weak points - and how to balance them to smooth the road ahead
Understand the crucial overview of the combined influence of your Core Numbers to recognize how these differing aspects of your personality work together or create challenges – unique to Decoz reports
View specific opportunities and challenges you are likely to encounter during different periods of your life
Understand the important cycles that impact you from birth through maturity (there are 7 of them) and how to secure the most from them
Explore your Karmic and Master numbers, Life Path, hidden desires, and the numbers that balance you
Acquire a new perspective of your strengths, motivation, and true purpose
An earlier version of this reading can be found on numerous websites – only World Numerology offers the latest version which includes added chapters and the all-important influence of your Core Numbers overview.
$19.95
Purchase Here... and Get 25% Off at Checkout!
-Ω-
(This reading is also included in the Full and Primary subscriptions of the World Numerology App)
-Ω-
---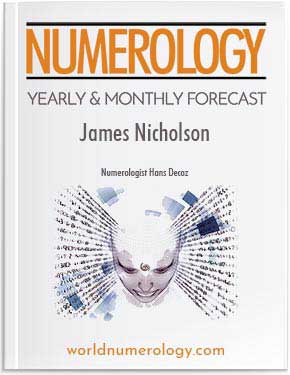 The Yearly & Monthly Forecast
The Most Accurate, In-depth Forecast Available Anywhere.
Covers yearly cycles for 2 years and the next 12 months in detail.
Your personal forecast reveals the energy and influences you will encounter this year, preparing you for the unexpected changes life can bring.
Dualities (the influence of overlapping cycles) are also included – unique to Decoz forecasts.
Your Personal Year describes the external circumstances likely to affect you
Your Essence cycle identifies your mental, emotional, and spiritual state of mind during this period
Dualities merge the impact these different, overlapping cycles will have - including what you can do to get the most out of their combined influence
Plus... get a heads up each month with 12 Monthly Forecasts that add specific influences each month. Is it a month for bold moves or better spent in quiet reflection? Will you feel energetic or exceptionally emotional? We often have more control over our circumstances than we think - knowing what lies ahead helps you prepare
$19.95
Purchase Here... and Get 25% Off at Checkout!
-Ω-
(This reading is also included in the Full and Primary subscriptions of the World Numerology App)