Numerology For Individuals
The World Numerology Collection App
Installs on any device
Includes a free Personal Reading & 3 free charts
Options to purchase 18 unique readings for you or friends/family
---
The World Numerology Web App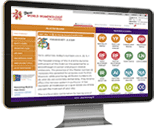 Log in (or Register) from your browser at my.worldnumerology.com
The same 18 readings as our mobile apps + more free stuff!
Saves your readings in PDF format for viewing or printing
Offers the option to purchase readings for yourself or friends with or without a subscription
Includes an option to purchase readings for yourself or friends individually with or without a subscription
Learn more about our amazing World Numerology web app!
A subscription for the mobile app also applies to the web app – just log in with the same email and password
---
Single Readings directly from our website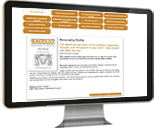 No app, subscription, or account needed
Just go to this page on our website, select a reading, make your payment, and receive your reading within minutes in your inbox (a 25% discount is automatically applied at checkout)
-Ω-
About the readings and subscriptions
Our readings are the same regardless of your preferred method of access (mobile app, web app, or single readings directly from our site)
Our app's Primary subscription includes the Personality Profile and Yearly & Monthly Forecasts- $19 per person per year
Our Full subscription includes all 18 readings- $39 per person per year
Single readings purchased directly from our site (via this page) vary in prices - this is a better choice if all you want is one reading. If you want multiple readings (Personality Profile, Yearly & Monthly Forecast, Talent Profile, etc.) a subscription to our app saves you considerable $$.
---
Professionals & Businesses
Sell Readings To Your Clients
The Online~Professional program
One-time signup fee $89 (not a subscription, just a one-time payment)
Access and sell from any device, any time, by signing in to your account on our website. Even from your smart phone!
Fourteen unique readings in PDF - formatted with a fresh design
Pay a small fee per reading (see prices and sample readings)
Readings are generated instantly and copies send to your inbox and/or your client's inbox
Readings are in PDF format and saved in your account for 30 days
Include your own cover design and introduction
Learn more about this easy to use web-based software program
---
The Decoz Numerology Master program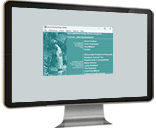 Installs on your PC (no Mac versions)
Allows you to design readings the way you want (which topics to include, duration of cycles, and so forth - extremely customizable)
One time purchase (prices vary between $244 and $399, depending on which programs you include)
No additional charge for readings you create
The first numerology software program, since 1987, now in version 8.0
---
Own a website?
Our fully automated Sell Numerology software integrates into your website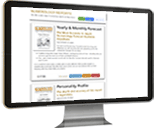 Beta version
Our iframe technology allows your visitors to buy readings directly from your site
No setup costs (apply, and if your site is accepted, we send you the code needed to insert the iframe in your site)
You do… nothing!
Your clients choose readings from the iframe on your site, enter their birth data, and pay. Their readings are sent instantly. Your customer never leaves your site, and we do not cross-sell to your client base.
You receive a monthly detailed report and a commission check
You can learn more about this convenient numerology software program here...
---
Our resale programs are designed to provide fast sales and maximum convenience for you and your customers.
Questions? Contact us at [email protected]
-Ω-