This is a time of completion, problems can be solved and over with, strained relationships relax or disappear, the sources of stress in work or business can be better understood and dealt with. Be social and communicative, enjoy music and other arts. Your creativity is higher than usual.
There can be some difficulties this year due to your desire to face obstacles and overcome them, decisions have to be taken and courage and strength may be severely tested several times, this is not going to be an easy year all the time, but you will feel relieved and on the brink of a positive breakthrough by the end of this year.
This is the end of a nine-year epicycle and will you will feel many times the excitement of a new and promising era when optimism is your friend, but you will also experience the fear of letting go, however the more you let go the more room there is to be filled during the next epicycle.
---
Continue reading our 2019 Global Forecast here...
See also Essence vs Personal Year cycles here...
---
Your Complete Yearly and Monthly Numerology Forecast is included in both the Primary and Full Subscriptions of the World Numerology App.
Download to any device (free) to instantly access your free 8-page Personal Reading and Daily Forecast. Purchasing additional readings is optional through the app - download the app, go to Reports & Charts, enjoy your free reading, then click any other reading to upgrade.)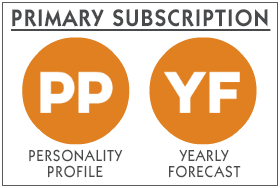 32-Page Personality Profile + 30-page Yearly/Monthly Forecasts: $19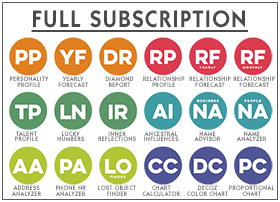 The complete collection: $39 (Reg. $49) - Includes Personality Profile + Yearly/Monthly Forecasts
* NOTE: iPhone/iPad users should purchase from a computer to receive the discount (iTunes does not use promo codes) - then download to your mobile devices to read your free and purchased reports.)
---

Your Yearly Forecast is also available in PDF format delivered by email within 24 hours for the same price ($14.95) but does not include the full Personality Profile included in the app. Learn more...
To view samples and prices of all the readings in the app, click here...