This is a year for inner growth. It is your spiritual and mental presence that requires attention.
Improve the quality of your life, read, contemplate and gain insight in yourself. You are important now. Rest and attend to your health.
It is during 2019 that you strengthen the foundation of your life, after all your success in all your affairs rests upon the strength of your inner self.
There will be many strange and unusual events inspiring you to take a closer look at life and an opportunity is there to experience the joy and beauty of life without any artificial or exterior involvement but purely the growing awareness of yourself. Too much concern and desire for material rewards will turn this period of your life into a very bad experience indeed, while a "let go and let god " attitude will make this such a fruitful and pleasant year that you may find yourself wondering what you did to deserve this.
---
Continue reading our 2019 Global Forecast here...
See also Essence vs Personal Year cycles here...
---
Your Complete Yearly and Monthly Numerology Forecast is included in both the Primary and Full Subscriptions of the World Numerology App.
Download to any device (free) to instantly access your free 8-page Personal Reading and Daily Forecast. Purchasing additional readings is optional through the app - download the app, go to Reports & Charts, enjoy your free reading, then click any other reading to upgrade.)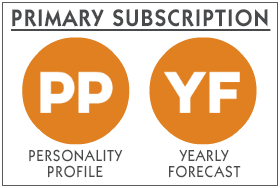 32-Page Personality Profile + 30-page Yearly/Monthly Forecasts: $19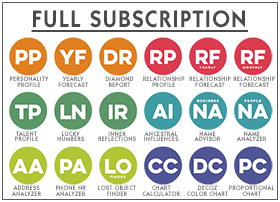 The complete collection: $39 (Reg. $49) - Includes Personality Profile + Yearly/Monthly Forecasts
* NOTE: iPhone/iPad users should purchase from a computer to receive the discount (iTunes does not use promo codes) - then download to your mobile devices to read your free and purchased reports.)
---

Your Yearly Forecast is also available in PDF format delivered by email within 24 hours for the same price ($14.95) but does not include the full Personality Profile included in the app. Learn more...
To view samples and prices of all the readings in the app, click here...