This is a pleasant time in which friendship is enjoyed and love shared easily.
This is often a good financial year, particularly if your creativity is well directed. Surround yourself with upbeat and positive people.
You may travel more than usual, which in all likelihood will be filled with exciting people and pleasure. Control this year's tendencies towards glamour and extravagance yet allow yourself more room to enjoy and celebrate.
You communicate well this year and are more capable of getting your ideas across.
Love is in the air.
February brings changes; June sees the completion of a project and July signals a new beginning. August can be emotional, as can November.
---
Continue reading our 2019 Global Forecast here...
See also Essence vs Personal Year cycles here...
---
Your Complete Yearly and Monthly Numerology Forecast is included in both the Primary and Full Subscriptions of the World Numerology App.
Download to any device (free) to instantly access your free 8-page Personal Reading and Daily Forecast. Purchasing additional readings is optional through the app - download the app, go to Reports & Charts, enjoy your free reading, then click any other reading to upgrade.)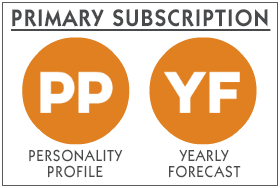 32-Page Personality Profile + 30-page Yearly/Monthly Forecasts: $19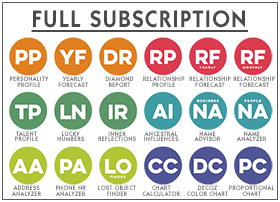 The complete collection: $39 (Reg. $49) - Includes Personality Profile + Yearly/Monthly Forecasts
* NOTE: iPhone/iPad users should purchase from a computer to receive the discount (iTunes does not use promo codes) - then download to your mobile devices to read your free and purchased reports.)
---

Your Yearly Forecast is also available in PDF format delivered by email within 24 hours for the same price ($14.95) but does not include the full Personality Profile included in the app. Learn more...
To view samples and prices of all the readings in the app, click here...