THE NAME ADVISOR FOR PEOPLE
with Numerologist Hans Decoz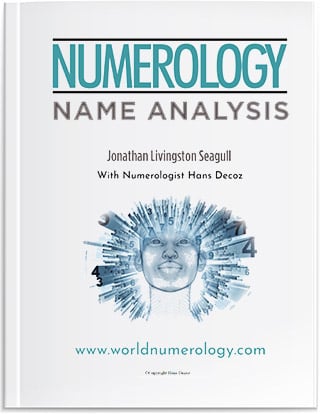 This program produces a short, focused, analysis of a name, to help you correct or choose a name for someone.
 The readings focuses on three core name numbers, the Expression, Heart's Desire, and Personality. 
 It also contains a concise description of how these numbers and corresponding traits affect one another. This in-depth core name number overview is unique to Decoz readings.
 Enter the full name you are considering - including middle names and last names, for a complete, in-depth analysis. Great for choosing baby or pet names, or get advise on changing your own name or someone else's.
Approximately 2 pages per name


Regular $1.75 After discount at checkout: $1.31
Purchase Here... and Get 25% Off at Checkout!
-Ω-
ABOUT THE NAME ADVISOR FOR PEOPLE
There are many reasons you might want to analyze a name. Perhaps you are considering a name change or are expecting a child. In any case, it is important to recognize that the name you choose is only one part of the picture that determines who you will become.
A name is not unlike a blueprint. It reveals the talents, shortcomings, likes and dislikes, and a wide range of other traits, that were gifted on the day you received your name. Although your name may remain unchanged for decades, you evolve and change over time. This evolution begins with your date of birth. If a name change takes place later in life, it alters some of the traits and characteristics of the individual going forward, but the birth date and original birth name will continue to have the greatest impact.
In short, your name is YOU; your date of birth is YOUR PATH. Intertwined and co-dependent, every building block in a personality's DNA has the potential to change or disappear entirely, just as a missing quality can be learned or unlearned.
-Ω-