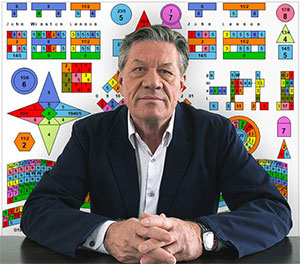 Bradley asks about the 16/7 Essence cycle, and if they are always as difficult to handle as the last few have been.
-Ω-
---
Hi Hans,
Your Numerology software is incredible! Thanks for that.
I have a question about the 16/7 essence cycle. I believe that my Essence for 2018, 2019 and 2020 have this karmic debt number.
It has been a very tricky couple of years, with a lot of things not going to plan and a lot of pain and struggle. Loss of work, finances, long-held-worldviews and relationships. I think that my 4 personal year is helping to retrieve material equilibrium, but it feels a little hollow at the moment!
I would appreciate your thoughts/further interpretation on this.
Thanks,
Bradley
-Ω-
---
s
The 16/7 Essence is nothing less than one of the most promising cycles to experience, but it is not for the faint of heart.
It draws you inside, consciously or subconsciously, and as a result, your attention to the outside world (job, finances, even romance) is diminished.
The 16/7 Essence is always a tough one and the things you mention are not uncommon, but it also produces a period of considerable personal growth and personal insight. It creates a better you and pays off where it counts.
In some ways, it's like that monk walking his path by taking two steps backward and three forward. There is loss, but then there is gain.
My own chart is riddled with 16/7 Essence – well above what statistically can be expected - and I will be forever grateful. But yes, I am no stranger to its pitfalls.
My advice to you is to take advantage of this 16/7 Essence cycle by putting your outside world (job, finances, etc.) on the backburner as much as you can afford to without getting in trouble. (Don't give up your job or give away your money!) Take meditation classes, go on a walk-about, seek out those friends who are always talking spiritual stuff, etc.
In short, let the mystery of life be your focus for a while. I promise, your future will benefit greatly, including finances, your job, and anything else you hope to achieve.
Hans Decoz
-Ω-
---
Free Download
Includes your 8-page Personal Reading and Daily Forecast + three charting programs. Make them for your friends too!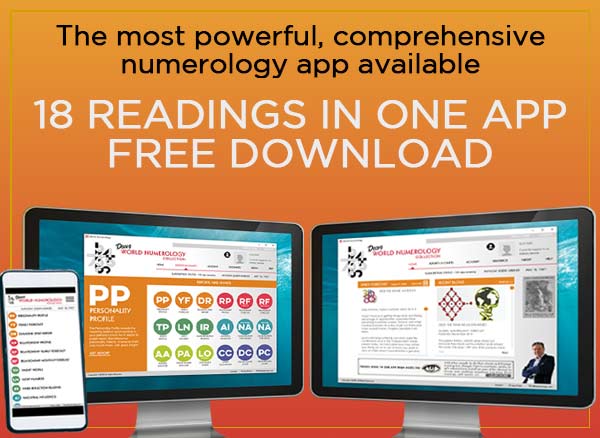 We do not share your email address or personal data with anyone.
-Ω-
---
Do you have a question about numerology?
Use this form to ask Numerologist Hans Decoz.
Note: Birth data details are removed to ensure your privacy. We generally include the first name and month of birth only.
-Ω-
Previously asked and answered questions:
Personal Years
Recurring Numbers
Age Digit
Power number 77
Middle Name
Name Change
House numbers
Master number 33
Name change (marriage)
Special number sequence
Wedding dates
7 Personal Year
Hurricane names
16/7 Karmic Debt
Master number 22
Seeing same numbers
Life changes
What is numerology
Essence cycle
Doomsday Wedding
Reading a Chart
Chaldean vs Pythagorean
Too many 2s?
Multiple Master numbers
A Troubled Chart
Long-term Relationships
"Y" Vowel or Consonant?
Two Lovers
A Tough Year
Interesting Birth Dates
Career Options
Name Advisor
2010 Winter Solstice
Dates with Master Numbers
Calculate Life Path
Universal cycles
Same number, different outcome
The Boring 4
Pinnacle cycles
Perfection & Synchronicity
Conflicting Cycles
Multi-digit numbers
Numerology Course
Non-English Alphabets
Supporting a 22
16/7 Essence
The 0 (zero)
More Master Numbers
Cycles & Patterns
Numerological DNA
Transits & Dualities
Number 88
-Ω-