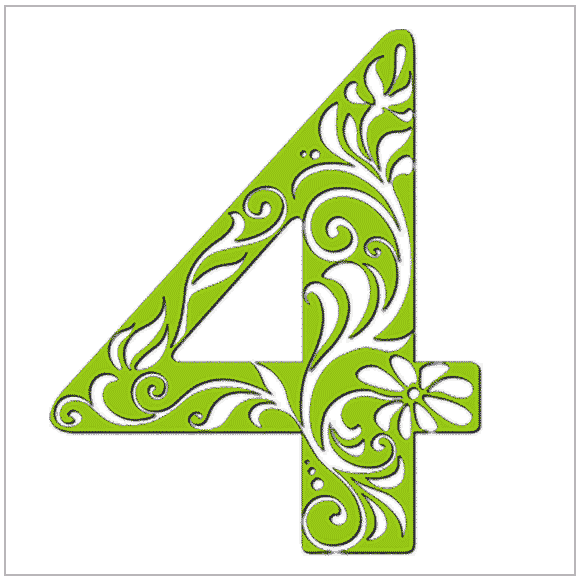 Karmic Lesson Number 4
A missing 4 may find you rudderless and confused about your life's direction. To obtain focus and success you will need to establish a methodical, disciplined approach. It is important to create a foundation for your life to keep from feeling lost and tossed about by change.
You may have trouble finding the work you do best, as you tend to be somewhat impractical and disorganized. Without a strong inner compass, you will look to life's problems outside yourself rather than within. A new job may start off as "The Answer," but it won't hold the same appeal for long (as you discover the new work requires the same effort and perseverance as the last one, without the initial glamour).
Concentration and application need to be strengthened when the 4 is missing.
The effects of this Karmic Lesson are diminished if you have at least one 4 among your other core numbers (Life path, Birthday, Hearts Desire, Expression or Personality Number)
-Ω-
---
If you are currently doing your own reading, continue with The Balance Number
-Ω-