This August could bring a welcome opportunity on the job front, but your success will depend upon your willingness to stand up for yourself, to take charge of circumstances, and refuse to be victimized by outside events. You need the courage to stand up for your beliefs, to "do the right thing."
Make important changes in your life. Such as start a diet and/or exercise regimen, quit smoking, dedicate yourself to a good cause, and reconnect to your higher spiritual values.
This is the month to make fundamental and positive long-term changes in your life. It's important to demonstrate to those around you that you are dependable and can be relied upon. This affects both your work and love life. You will impress all of those around you with your sense of duty and trustworthiness.
Ω
Scroll down for more free personal insights!
---
The World Numerology App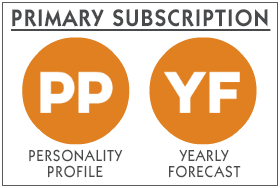 30/35 page Personality Profile + 20/25 page Yearly/Monthly Forecast: $19
---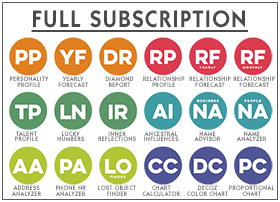 All 18 Readings (Incl. Personality Profile + Yearly/Monthly Forecast): $39
Get $10 off - use promo code TENOFF - pay only $29
Note: iTunes does not use promo codes. If you are using iPhone or iPad, click here to purchase at a discount. All other devices, upgrade through the app.
18 Personal Numerology Readings and Charts in one app: $29 (a $300 value if purchased individually!)
---
2021 GLOBAL NUMEROLOGY FORECAST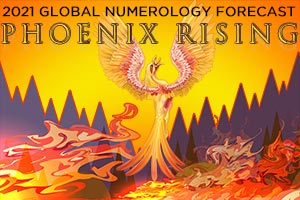 Phoenix Rising
The year 2020 will go down in history as one of the most chaotic and troubled since WWII. The coming year, 2021, stands out equally intense, but for different reasons.
---
Your 2021/2022 Yearly-Monthly Forecast is included in both App Subscriptions, or get the Forecast in PDF for $19.95