Your dreams are vivid, and if you take some time immediately after awakening to contemplate their meaning, you have the potential to gain some insights that uplifts you and raises your confidence in your life's direction.
You are mentally sharp and creative. You solve problems and gain insight into things that have floated in the background of your consciousness for some time. It is a period of hard work -- possibly overtime -- juxtaposed with much soul-searching and the need for quiet contemplation.
You may be offered an opportunity to become involved in a new endeavor. Be careful with anything that promises a fast return. This year, long-term projects are far more favorable than get-rich-quick-schemes, or short-term gambles.
Your need for peace and quiet during this month may make your friends and family members wonder whether you have some problem that you are not willing to share.
Ω
Scroll down for more free personal insights!
---
2021 GLOBAL NUMEROLOGY FORECAST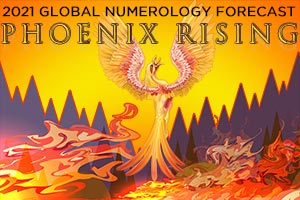 Phoenix Rising
The year 2020 will go down in history as one of the most chaotic and troubled since WWII. The coming year, 2021, stands out equally intense, but for different reasons.
---
Your 2021 Yearly-Monthly Forecast is included in both App Subscriptions, or get the Forecast in PDF for $19.95
---
The World Numerology App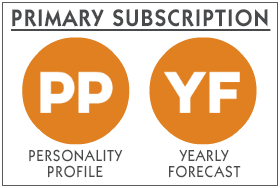 40-page Personality Profile + 20-page Yearly/Monthly Forecast:
$19
---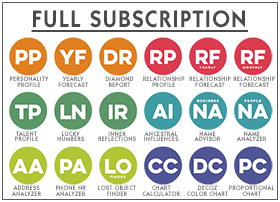 All 18 Readings (Incl. Personality Profile + Yearly/Monthly Forecast):
$39
Special offer: 25% off - use promo code 25OFF
iPad/iPhone, iTunes does not accept promo codes - to receive your 25% discount Click here...
PC/Mac/Android, purchase through the app.