This need to re-establish relationships with people may even surprise you.
At work, you discover that it is easy to reach others and influence the way they feel about themselves and their work. You uplift them and are rewarded with gratitude and support.
This is a time to be social, easy-going, and optimistic.
Ω
Scroll down for more free and personal insights!
---
2020 GLOBAL NUMEROLOGY FORECAST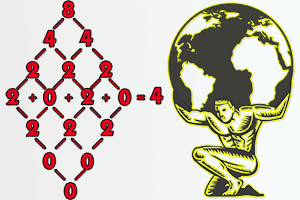 The Year Atlas Stumbled
The forecast for 2020 promises great turmoil, but also hope from unexpected sources.
Published late 2019, the amazing insight and accuracy of Hans Decoz global forecast has surprised many.