However, you will find that if you apply yourself, put your nose to the grindstone, when you are in your work environment, it makes the moments when you are out enjoying the holidays that much more satisfying.
This is an excellent month for career with many opportunities for progress, due in part to last month's inspiring ideas and enthusiasm, remnants of which make it into this month with a potential to actually manifest something. There is always promise when a 1 and 4 team up. You may feel that success is coming within reach, or that the breakthrough you have been waiting for is about to happen. However, there is a caveat; courage is big part of this combination, and a dose of that may be required if you don't feel you are ready.
Sometimes we experience a fear of success not so different from a fear of height. If that is the case, grab the bull by the horns, this is not a time to over think things or let fear stop you from reaching for what you want.
Generally, this combination is less affected by emotions and personality issues than other times. It tends to be fairly stable as far as relationships with friends, family, and co-workers.
Ω
Scroll down for more free personal insights!
---
2021 GLOBAL NUMEROLOGY FORECAST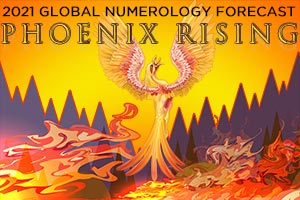 Phoenix Rising
The year 2020 will go down in history as one of the most chaotic and troubled since WWII. The coming year, 2021, stands out equally intense, but for different reasons.
---
Your 2021 Yearly-Monthly Forecast is included in both App Subscriptions, or get the Forecast in PDF for $19.95
---
The World Numerology App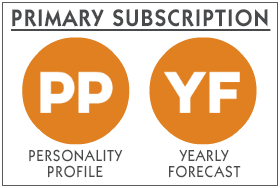 40-page Personality Profile + 20-page Yearly/Monthly Forecast: $19
---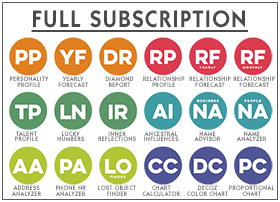 All 18 Reports (Incl. Personality Profile + Yearly/Monthly Forecast) $39
Holiday Special: 35% off: Pay only $25. Use Promo Code HH2020 (exp. 1-1-2021)
Learn more about the World Numerology app here...