The expression "being in the flow", is instructive for most of this month, and you will be astonished by coincidences in which timing is crucial. Don't make financially risky decisions, especially involving business. Checking and double-check all your facts before going forward with your plans. Be skeptical! However, your ability to promote yourself, your plans, or a product is enhanced.
There will be many social events and opportunities. Take advantage of them. The chances of meeting new people who can support you in your endeavors are especially good. A letter or phone call from someone you haven't heard from in a long time may surprise you.
It's high noon for romance but be warned. You may not be as discriminating and cautious as you should be. Allow your rational mind to take a critical look at flattering admirer(s).
Ω
Scroll down for more free personal insights!
---
2021 GLOBAL NUMEROLOGY FORECAST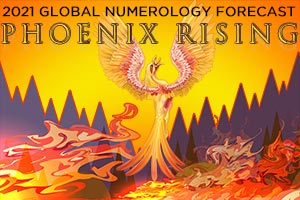 Phoenix Rising
The year 2020 will go down in history as one of the most chaotic and troubled since WWII. The coming year, 2021, stands out equally intense, but for different reasons.
---
Your 2021 Yearly-Monthly Forecast is included in both App Subscriptions, or get the Forecast in PDF for $19.95
---
The World Numerology App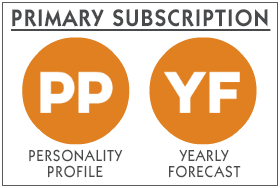 40-page Personality Profile + 20-page Yearly/Monthly Forecast:
$19
---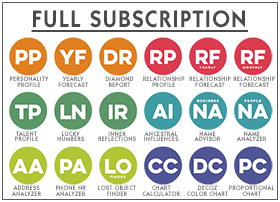 All 18 Readings (Incl. Personality Profile + Yearly/Monthly Forecast):
$39
Special offer: 25% off - use promo code 25OFF
iPad/iPhone, iTunes does not accept promo codes - to receive your 25% discount Click here...
PC/Mac/Android, purchase through the app.