You want a change, a challenge, some goal toward which you can direct your enthusiasm. Well, that's what this month will bring. A new project, career change, something new.
Keep in mind, however, that you are planting seeds now that must be nurtured and cultivated over the next year or so. In other words, you must remain focused on this dream to nurture it properly over time.
Don't take chances financially. Your optimism may make you impulsive and vulnerable. Remain cautious and research all propositions brought to you. You will be introduced to new people and, if you are not already involved, one may turn into a passionate romance. Here, also, the careful approach can save some future heartache. The child in you is very much alive, trusting and believing that everything is what it seems.
While this is a very promising time for romance, keep in mind that a certain amount of rational examination is necessary to protect yourself. Wait until the end of next month before you surrender your heart to the person you are attracted to.
Ω
Scroll down for more free personal insights!
---
The World Numerology App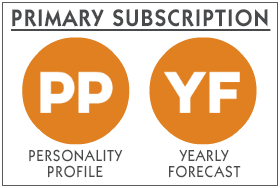 30/35 page Personality Profile + 20/25 page Yearly/Monthly Forecast: $19
---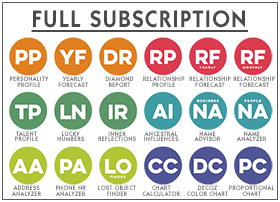 All 18 Readings (Incl. Personality Profile + Yearly/Monthly Forecast): $39
Get $10 off - use promo code TENOFF - pay only $29
Note: iTunes does not use promo codes. If you are using iPhone or iPad, click here to purchase at a discount. All other devices, upgrade through the app.
18 Personal Numerology Readings and Charts in one app: $29 (a $300 value if purchased individually!)
---
2021 GLOBAL NUMEROLOGY FORECAST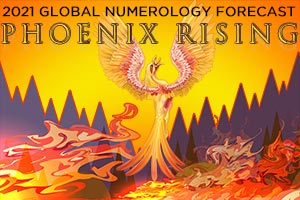 Phoenix Rising
The year 2020 will go down in history as one of the most chaotic and troubled since WWII. The coming year, 2021, stands out equally intense, but for different reasons.
---
Your 2021/2022 Yearly-Monthly Forecast is included in both App Subscriptions, or get the Forecast in PDF for $19.95