You feel insecure about the future, but you rightly know that these changes must be made. There is a lot of adjusting that must be done, not only for you, but also for the people close to you.
More than at any other time this year, you let go of the old and prepare for the new. This takes place in every area of your life; spiritual, emotional, and material. However, this is not a month to make impulsive decisions and starting anything new should be postponed until very late this month or next month.
A disappointment in romance is possible but will clear the air for future engagements.
Ω
Scroll down for more free and personal insights!
---
2020 GLOBAL NUMEROLOGY FORECAST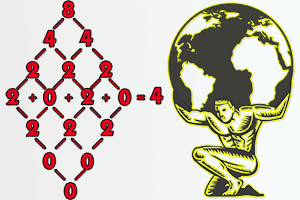 The Year Atlas Stumbled
The forecast for 2020 promises great turmoil, but also hope from unexpected sources.
Published late 2019, the amazing insight and accuracy of Hans Decoz global forecast has surprised many.