You gain confidence in your abilities, and yourself. It's time to move; to make things happen. Do not procrastinate. Do not avoid work or effort. Slacking would be a serious mistake.
March can also be a little frustrating because so much of your energy will have to be directed to repetitive and routine duties and activities. However, in spite of the detail-oriented, plodding feel, this is a time that brings opportunities and real progress. This could even be a breakthrough time when you overcome an obstacle, real or perceived, that has dogged you for a long time.
It may be a little surprising, therefore, that against such a serious and work-oriented backdrop, romance can bloom. Someone is impressed with your down-to-earth, go-getters' approach and your can-do mentality. You may find yourself in demand.
Ω
Scroll down for more free personal insights!
---
2021 GLOBAL NUMEROLOGY FORECAST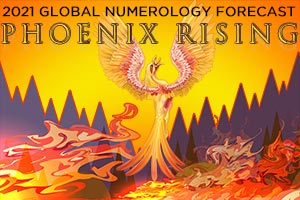 Phoenix Rising
The year 2020 will go down in history as one of the most chaotic and troubled since WWII. The coming year, 2021, stands out equally intense, but for different reasons.
---
Your 2021 Yearly-Monthly Forecast is included in both App Subscriptions, or get the Forecast in PDF for $19.95
---
The World Numerology App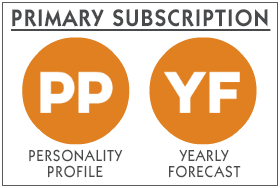 40-page Personality Profile + 20-page Yearly/Monthly Forecast:
$19
---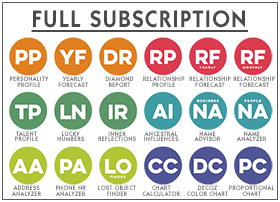 All 18 Readings (Incl. Personality Profile + Yearly/Monthly Forecast):
$39
Special offer: 25% off - use promo code 25OFF
iPad/iPhone, iTunes does not accept promo codes - to receive your 25% discount Click here...
PC/Mac/Android, purchase through the app.