While this month brings you and your relatives and friends closer together, the feelings are also intensified and your relationship with some of these people is in a very fragile state. There may be some outbursts of long suppressed feelings that have to be dealt with. Relationships of all kinds - family, friends, and co-workers - tend to be somewhat unstable during this time.
If you are single, romance may become an important ingredient of this month's experience. You may meet someone new and this person will be an intellectual and spiritual challenge.
The attraction will be based less on physical appearance than on curiosity: there are profound differences between you in point of view and lifestyle, which is fascinating on some level. You learn from this person and, like looking into a mirror, you discover a lot about yourself and the changes that have taken place on a very deep level during the course of this year.
Ω
Scroll down for more free personal insights!
---
2021 GLOBAL NUMEROLOGY FORECAST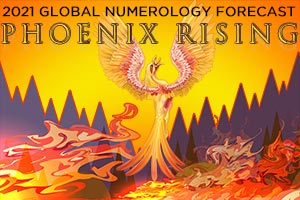 Phoenix Rising
The year 2020 will go down in history as one of the most chaotic and troubled since WWII. The coming year, 2021, stands out equally intense, but for different reasons.
---
Your 2021 Yearly-Monthly Forecast is included in both App Subscriptions, or get the Forecast in PDF for $19.95
---
The World Numerology App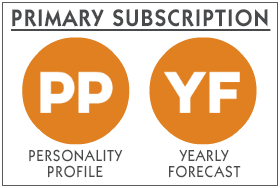 40-page Personality Profile + 20-page Yearly/Monthly Forecast: $19
---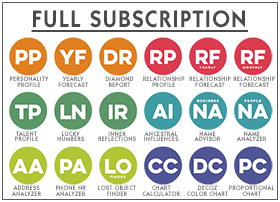 All 18 Reports (Incl. Personality Profile + Yearly/Monthly Forecast) $39
Holiday Special: 35% off: Pay only $25. Use Promo Code HH2020 (exp. 1-1-2021)
Learn more about the World Numerology app here...