If you are involved in legal affairs or have wanted to take care of something that involves the law, this month is a good time to start the necessary procedures. You may be notified of an impending legal procedure that affects you or a loved one.
Study or read and enjoy the much needed quiet after last year's hectic pace. Domestic affairs play a major role during this year and begin now. However, you will be feeling more intellectual than emotional during this month. Tolerance and forgiveness will not come naturally, and you could be a little self-righteous. Try to be more flexible.
Ω
Scroll down for more free personal insights!
---
2021 GLOBAL NUMEROLOGY FORECAST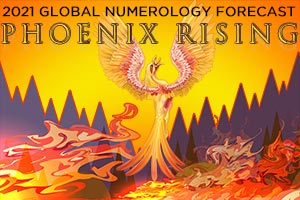 Phoenix Rising
The year 2020 will go down in history as one of the most chaotic and troubled since WWII. The coming year, 2021, stands out equally intense, but for different reasons.
---
Your 2021 Yearly-Monthly Forecast is included in both App Subscriptions, or get the Forecast in PDF for $19.95
---
The World Numerology App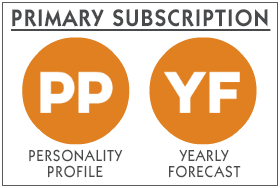 40-page Personality Profile + 20-page Yearly/Monthly Forecast:
$19
---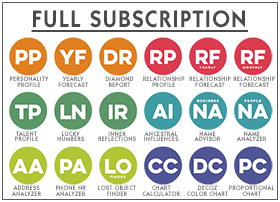 All 18 Reports (Incl. Personality Profile + Yearly/Monthly Forecast):
$39
Learn more about the World Numerology app here...