Take a chance. A 6 Personal Year often brings considerable financial gain, particularly in or around the months of April (this month) or November.
This is also a time in which matters of the heart come to some kind of climax. Young lovers get married, married people re-commit, and troubled relationships either work it out or separate.
The month of April brings challenges in the area of communication. Be careful what you say and how you say it so you don't stick your foot in your mouth. Actively pursue the things you want in your career, finances, and love-life. Romance is very positive now and more people find their soul-mate during this period than at any other time during the 9-year cycle.
Ω
Scroll down for more free personal insights!
---
2021 GLOBAL NUMEROLOGY FORECAST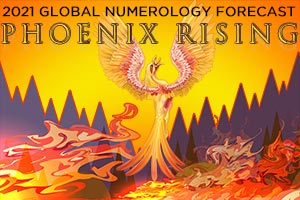 Phoenix Rising
The year 2020 will go down in history as one of the most chaotic and troubled since WWII. The coming year, 2021, stands out equally intense, but for different reasons.
---
Your 2021/2022 Yearly-Monthly Forecast is included in both App Subscriptions, or get the Forecast in PDF for $19.95
---
The World Numerology App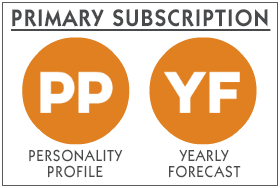 40-page Personality Profile + 20-page Yearly/Monthly Forecast:
$19
---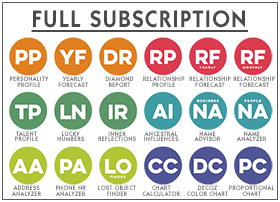 All 18 Readings (Incl. Personality Profile + Yearly/Monthly Forecast):
$39
Special offer: 25% off. Click here...