This year you will have an opportunity to involve yourself fully in work and material growth and bring home the rewards, at the same time a certain detachment is also necessary, for you and for the experience you have because it is not the reward that brings you happiness but your experience of life, which is why before the rewarding eight year you have had such opportunity for growth during the soul-searching of a seven year.
Give in to your ambitions, you will find yourself clearer and more focused and able to pursue and reach your goals.
Your power is visible and strong, mental creativity is high, vision and intuition will guide you, and at the same time you are more efficient and focused.
There can be loss, serious loss, bankruptcy and failure, because always the rewards are directly proportionate to your effort and motivation, however you know the effort you put out and you know your motivations, so there must be no room for fear and doubt, only for success and winning and this year will undoubtedly turn out to be a very satisfying year.
---
Continue reading our 2019 Global Forecast here...
See also Essence vs Personal Year cycles here...
---
Your Complete Yearly and Monthly Numerology Forecast is included in both the Primary and Full Subscriptions of the World Numerology App.
Download to any device (free) to instantly access your free 8-page Personal Reading and Daily Forecast. Purchasing additional readings is optional through the app - download the app, go to Reports & Charts, enjoy your free reading, then click any other reading to upgrade.)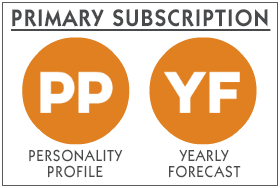 32-Page Personality Profile + 30-page Yearly/Monthly Forecasts: $19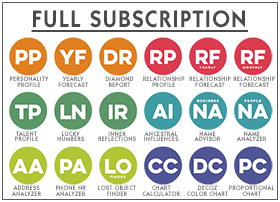 The complete collection: $39 (Reg. $49) - Includes Personality Profile + Yearly/Monthly Forecasts
* NOTE: iPhone/iPad users should purchase from a computer to receive the discount (iTunes does not use promo codes) - then download to your mobile devices to read your free and purchased reports.)
---

Your Yearly Forecast is also available in PDF format delivered by email within 24 hours for the same price ($14.95) but does not include the full Personality Profile included in the app. Learn more...
To view samples and prices of all the readings in the app, click here...