It is a good year to buy real estate or remodel your home. It is also a good time to take care of projects which have been postponed for too long. Fulfill your obligations and do not be afraid to spend some of that hard-earned money.
Selling and trading during this year usually is quite successful.
This is the year to work on your foundation and prepare yourself for the many changes that will undoubtedly come next year.
As a result of your hard work, there will be much satisfaction and a feeling of accomplishment. January and February will bring some important change, a new opportunity perhaps. March requires self-reflection and reshaping of your plans. It is a good time to meditate on what lies ahead. June brings a new and important step -- a breakthrough, perhaps -- in your work. October brings changes and a sense of chaos. You may feel threatened by the changes that are on the horizon, but November brings assistance in the form of a promotion or additional financial support.
---
Continue reading our 2019 Global Forecast here...
See also Essence vs Personal Year cycles here...
---
Your Complete Yearly and Monthly Numerology Forecast is included in both the Primary and Full Subscriptions of the World Numerology App.
Download to any device (free) to instantly access your free 8-page Personal Reading and Daily Forecast. Purchasing additional readings is optional through the app - download the app, go to Reports & Charts, enjoy your free reading, then click any other reading to upgrade.)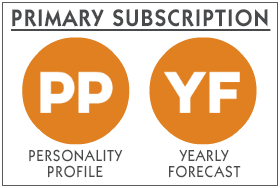 32-Page Personality Profile + 30-page Yearly/Monthly Forecasts: $19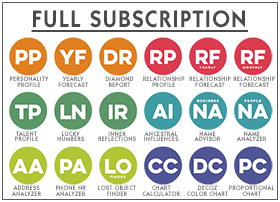 The complete collection: $39 (Reg. $49) - Includes Personality Profile + Yearly/Monthly Forecasts
* NOTE: iPhone/iPad users should purchase from a computer to receive the discount (iTunes does not use promo codes) - then download to your mobile devices to read your free and purchased reports.)
---

Your Yearly Forecast is also available in PDF format delivered by email within 24 hours for the same price ($14.95) but does not include the full Personality Profile included in the app. Learn more...
To view samples and prices of all the readings in the app, click here...