the talent profile
by Hans Decoz
A One-Of-A-Kind Numerology Report
The unique Talent Profile, developed by Master Numerologist Hans Decoz, visually charts your strengths, talents, and weaknesses.
This reading was specifically designed to help with career and business choices, as it examines 74 traits and 39 vocations based on the numbers found in your numerology chart.
Easily oversee graphs and descriptions that reveal your aptitude in a wide range of careers and other areas.
Approximately 15 pages - view a sample Talent Profile
Available in PDF or via our World Numerology App.
---
Via the App: Instantly accessible and included in the Full Subscription, as one of 18 Reports and Charts.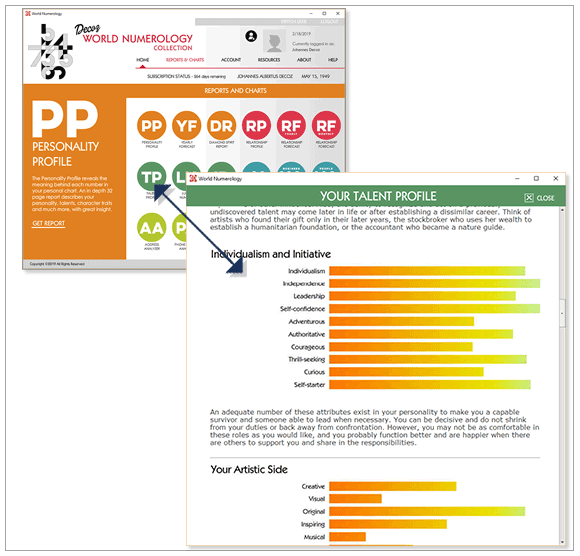 In PDF: Send to you by email within 24 hours - $14.95 - Order below