numerology profile & forecast
by Hans Decoz
Relationship Compatibility
The Relationship Compatibility Numerology Profile & Forecast notes similarities and differences in your personality, interests, approach to romance, social situations, and other important issues. It compares your chart with that of your partner or friend and reveals in detail where you might face possible stress areas, and where your relationship finds common ground.
Understanding what each of you are going through makes you more responsive to each other's needs.
Approximately 24 pages - see a sample Relationship Compatibility Profile and Forecast
Get it in PDF format or via our World Numerology App
---
Via the App: Instantly accessible, included in the Full Subscription as one of 18 Reports and Charts.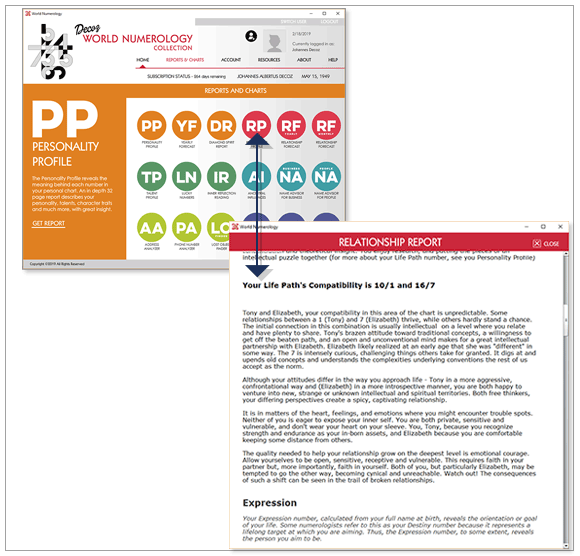 In PDF: Send to you by email within 24 hours - $14.95 - Order below