ADDRESS AND PHONE NUMBER ANALYZERS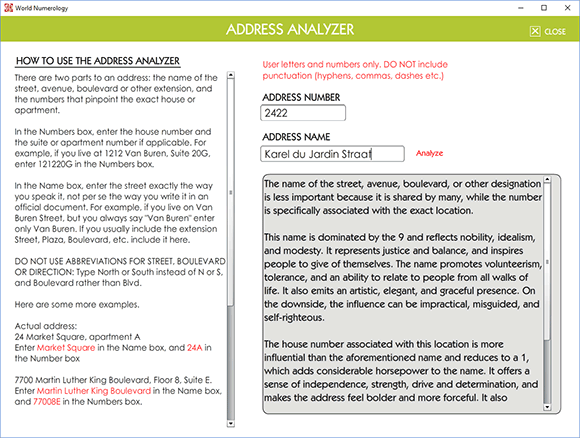 When we use numerology to analyze something, the first thing we look at is how closely is it connected to you.
For example, a house number is more important than the street name, because it is exclusive to you home, while the street name is shared with others.
The Address Analyzer looks at both the number and the name of the location but gives more weight to the number.
Use it as often as you wish - for your friends or anyone else.
Included in the Full Subscription - use as often as you wish, for friends or co-workers