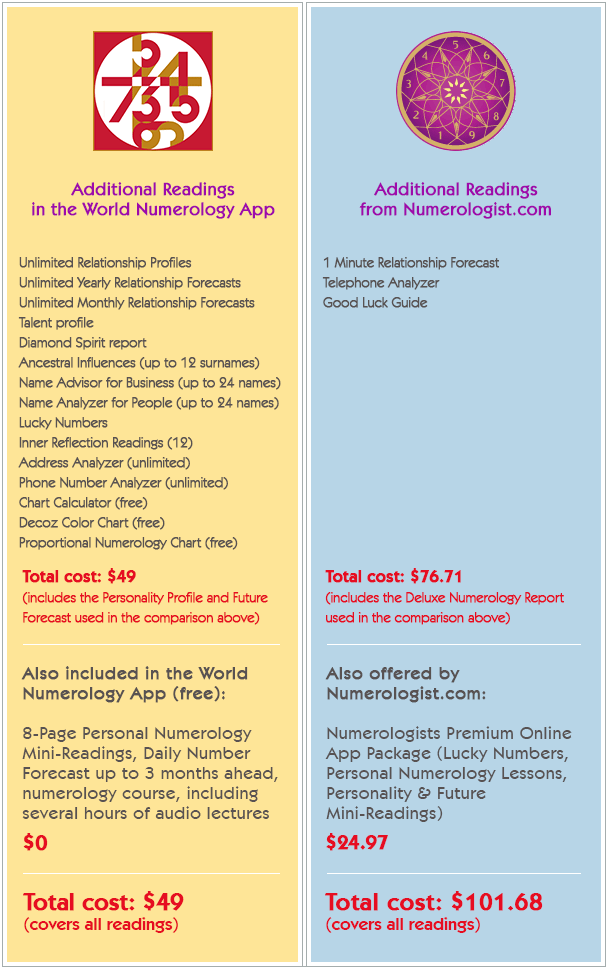 Many numerology readings sold on other websites are produced by numerologist Hans Decoz' earlier numerology software for professionals, released in 1987.
A number of those readings are still available through various sites (tokenrock dot com, astrology-numerology dot com, and others), but they have not been updated to include Decoz new and expanded readings.
From 2012 to 2016 Decoz focused on revising his original numerology readings and creating new charts and reports. During this period, he teamed with World Numerology to develop a numerology software app specifically for the individual – a vastly improved version of his professional numerology software, now for everyone.