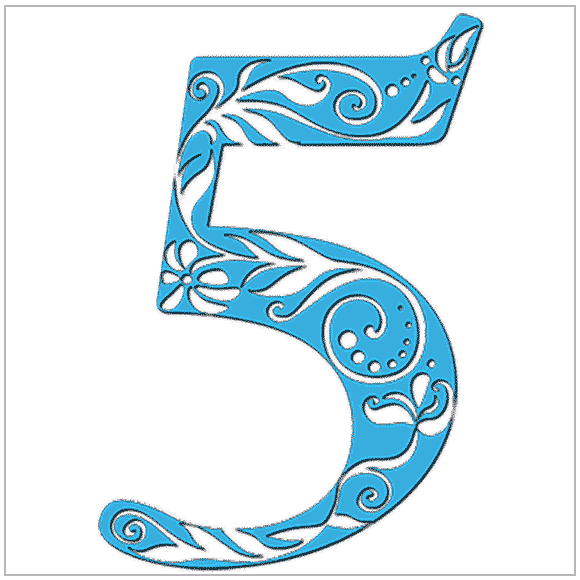 Karmic Lesson Number 5
A missing 5 advises you to be adventurous, to overcome your fear of change and uncertainty. Take every opportunity to welcome new experiences and move past your apprehension. Broaden your vision, be social, do something unexpected (in a healthy way).
Life will create opportunities that require you to adapt to new circumstances. Try not to be too timid or repetitive when deciding what to do next.
Overcome your tendency to be rigid and inflexible. Your lesson in life is to learn to have faith. Overcoming the challenges posed by your missing 5 will allow you to flow with life, to adapt to change, and to grow.
The effects of this Karmic Lesson are diminished if you have at least one 5 among your other core numbers (Life Path, Birthday, Hearts Desire, Expression or Personality Number).
-Ω-
---
If you are currently doing your own reading, continue with The Balance Number
-Ω-