You are at an important stage in your life where you feel a bit in limbo, but you also know that a change for the better is imminent. You feel excited and confused at the same time.
You do not really understand what is going on, and the motivations that have guided you for many years now seem outdated.
You question your underlying values and desires. You feel a loss of direction. Your best approach is to wait things out. Do not start any new endeavors unless you are very sure you will follow through on them.
Social events are highly favorable. You need to be around people. You need to be loose and enjoy yourself. As I mentioned earlier, you are going through enormous changes this year and next year, and for that reason, interaction with others is therapeutic. It helps you deal with the turbulence that takes place inside.
This month brings much progress and a new beginning. This 9 Personal Year has been a year of letting go, next year is a time of renewal, almost rebirth.
Ω
Scroll down for more free personal insights!
---
The World Numerology App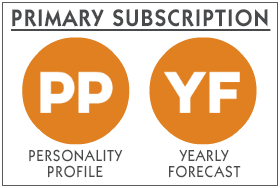 30/35 page Personality Profile + 20/25 page Yearly/Monthly Forecast: $19
Free Download - Then Upgrade Here... to Get 25% Off at Checkout - Pay Only $14.25
---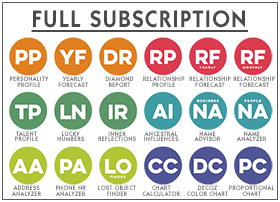 All 18 Readings (Incl. Personality Profile + Yearly/Monthly Forecast): $39
Free Download - Then Upgrade Here... to Get 25% Off at Checkout - Pay Only $29.25
---
2021 GLOBAL NUMEROLOGY FORECAST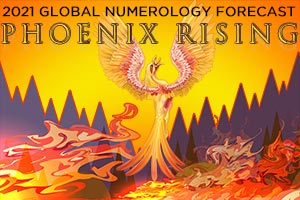 Phoenix Rising
The year 2020 will go down in history as one of the most chaotic and troubled since WWII. The coming year, 2021, stands out equally intense, but for different reasons.
---
Your 2021/2022 Yearly-Monthly Forecast is included in both App Subscriptions, or get the Forecast in PDF for $19.95