You receive some positive information about your career and your financial status. Meanwhile, you are considering some big changes in these areas of your life. You may want to keep your thoughts to yourself or share them only with one or two of your most trusted confidants. You are not ready to make decisions or take steps that are irreversible, but that time will come soon.
This is an exciting time, when everything seems more intense, more alive. You are more creative and communicative.
You should take the time to enjoy yourself. Go on a vacation. Visit friends. Be social. Give yourself a break. Romance is favorable, but you have to guard against irresponsible and superficial behavior.
Ω
Scroll down for more free personal insights!
---
2021 GLOBAL NUMEROLOGY FORECAST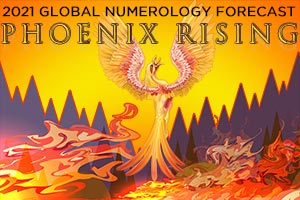 Phoenix Rising
The year 2020 will go down in history as one of the most chaotic and troubled since WWII. The coming year, 2021, stands out equally intense, but for different reasons.
---
Your 2021 Yearly-Monthly Forecast is included in both App Subscriptions, or get the Forecast in PDF for $19.95
---
The World Numerology App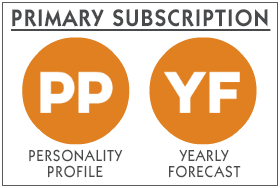 40-page Personality Profile + 20-page Yearly/Monthly Forecast:
$19
---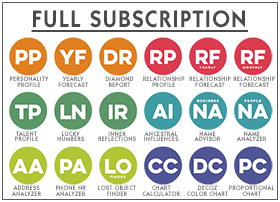 All 18 Readings (Incl. Personality Profile + Yearly/Monthly Forecast):
$39
Special offer: 25% off - use promo code 25OFF
iPad/iPhone, iTunes does not accept promo codes - to receive your 25% discount Click here...
PC/Mac/Android, purchase through the app.