Against the background of self-reflection and soul-searching that's such a major part of this year is this month's sense of spring-time in your heart. This is an excellent time to take on new challenges in your career, to start new endeavors, or, if you are in business or sales, to go out and snare that important new client.
Often, this month brings financial gain, but your attention is more directed towards intellectual accomplishments. Your pride and self-esteem get a boost.
A more difficult aspect of this month is your relationship with loved ones. You lack the necessary sensitivity to respond properly to the needs of those close to you. You are under the illusion that everyone feels the way you do; that problems are only minor impediments that can be taken in stride. However, your optimistic attitude also inspires them, and they grudgingly respect you for the way you seem to be handling things.
A romantic experience brings passion and excitement either late this month or early next month.
Ω
Scroll down for more free personal insights!
---
2021 GLOBAL NUMEROLOGY FORECAST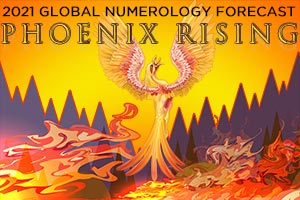 Phoenix Rising
The year 2020 will go down in history as one of the most chaotic and troubled since WWII. The coming year, 2021, stands out equally intense, but for different reasons.
---
Your 2021 Yearly-Monthly Forecast is included in both App Subscriptions, or get the Forecast in PDF for $19.95
---
The World Numerology App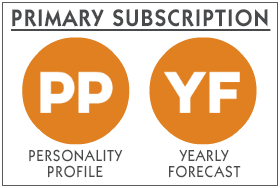 40-page Personality Profile + 20-page Yearly/Monthly Forecast:
$19
---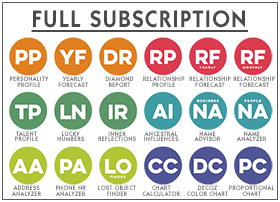 All 18 Readings (Incl. Personality Profile + Yearly/Monthly Forecast):
$39
Special offer: 25% off - use promo code 25OFF
iPad/iPhone, iTunes does not accept promo codes - to receive your 25% discount Click here...
PC/Mac/Android, purchase through the app.