THE WORLD NUMEROLOGY COLLECTION
Your download will start in 3 seconds.
Problems with the download? Please use this direct link.
WHILE YOUR NUMEROLOGY APP IS DOWNLOADING, PLEASE TAKE A MOMENT TO VIEW THE DIRECTIONS BELOW
(If you are downloading for PC and get a security warning, click here)
Following download: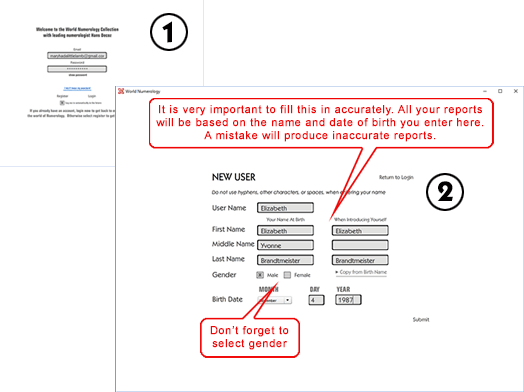 When you open the program for the first time, you will be asked to register. Your account will be entered into our database under the email address you enter here. You need this email address to access your account in the future.

The next page asks you to enter your birth data - as shown on your birth certificate. It is crucial that you complete this correctly, as a mistake will create inaccurate reports. Please see instructions here.
We hope you enjoy the World Numerology Collection.
---
This warning often accompanies Windows downloads. We are working with Microsoft to have it removed. World Numerology has all security certificates in place to protect our product and customers. If you still feel uncomfortable downloading the App, we suggest you honor your concerns and download at another time.

In Windows 10: Click the arrow next to Discard and select Keep.

Next, click or double-click the file. It will appear in your File Explorer.

Double-click WN.msi. Windows may show another warning.