HOW TO INSTALL THE WORLD NUMEROLOGY APP ON A MAC WITH CATALINA
---
The World Numerology app for Mac pre-dates the recent release of the Catalina operating systems. The software is safe but you will likely get an error message. Please follow the instructions below to get around that.
Ω
Use this link to download the World Numerology app. (The download page opens in a new browser window.)
Ω
Open the file named world-numerology-collection-decoz.pkg
This box will pop up - Do not close it.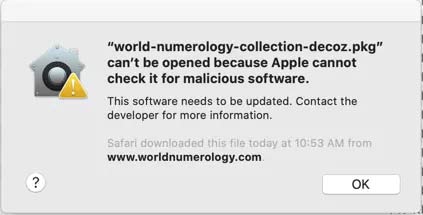 Click the Apple in the top left of your screen and open System Preferences
Now open Security and Privacy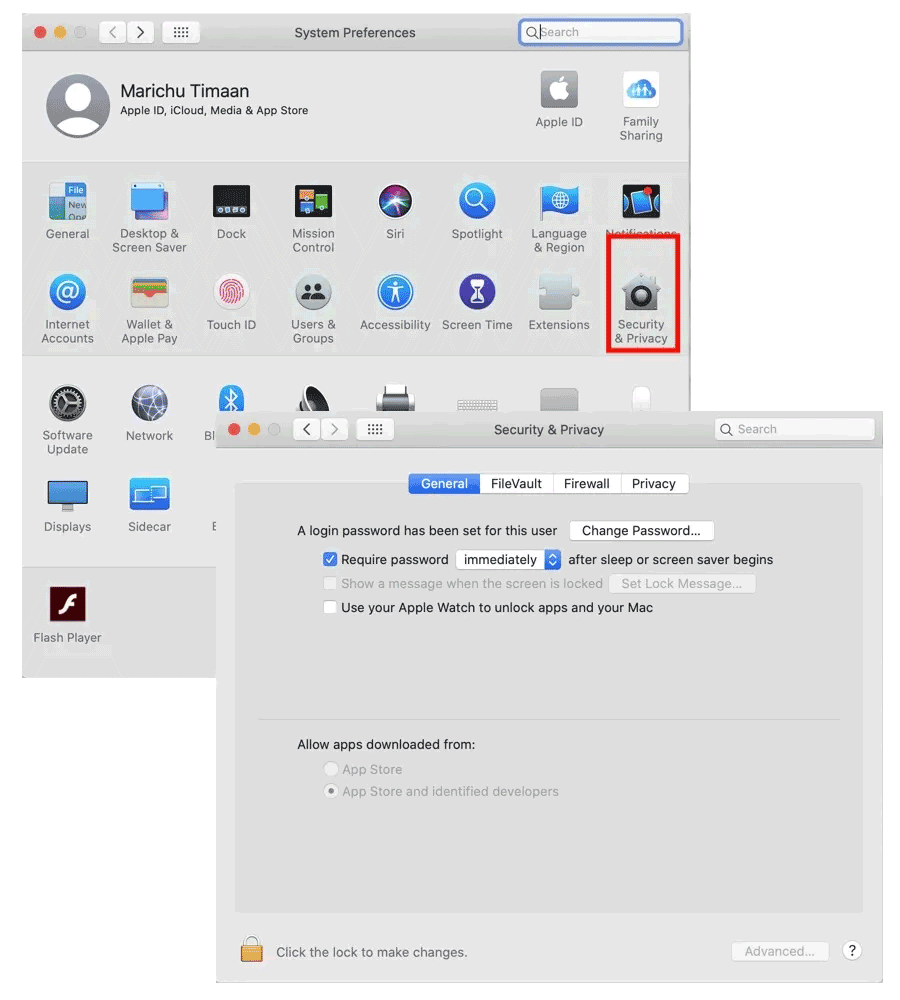 Select General
Unlock the lock at the bottom left
You will need to type in the password for your Mac
Choose the button that says App Store and identified developers, then click Open Anyway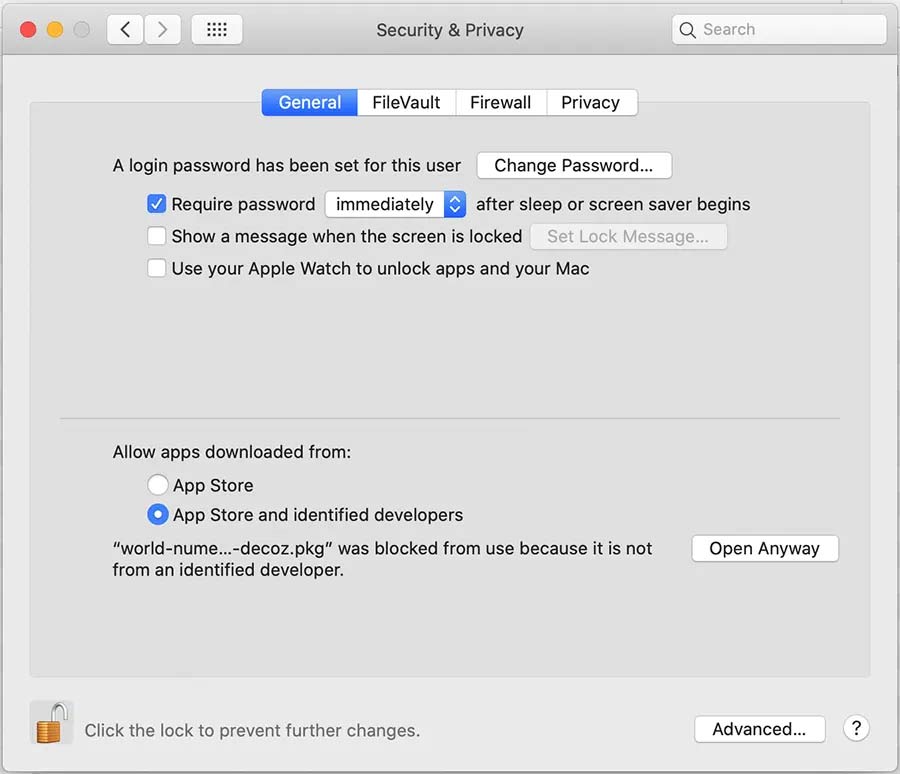 (Re-lock the Security box)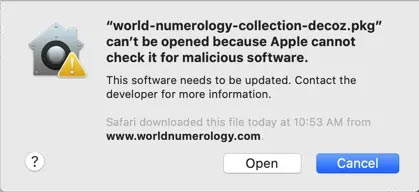 Click Open
The Install World Numerology box should now open and you can install normally (you may need to click the WN install box again to activate it)
That should do it. Enjoy.
Ω