numerology's diamond spirit report
by Hans Decoz
A Bridge Between Your Physical and Spiritual Planes
The Diamond Spirit Report is a yearly guide that reflects the connection between your experiences on the material plane and their affect on your spiritual life, and vice versa.
The Diamond chart is one of the oldest and most powerful divination methods. It was brought back from obscurity by the late Kevin Avery and further re-developed by Hans Decoz. An earlier version can be found on numerous websites, but World Numerology is the only source for the recently expanded version.
Approximately 20 pages - View a sample Diamond Spirit Report
Available in PDF format and via our World Numerology App.
---
Via the App: Instantly accessible and included in the Full Subscription as one of 18 Reports and Charts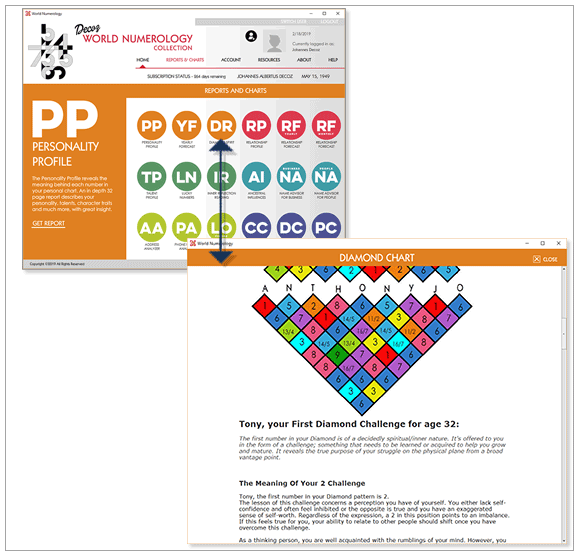 In PDF: Send to you by email within 24 hours - $12.95 - Order below