In a nutshell, it tells us how you would like other's to see you, and how you prefer to see yourself.
For example, if you have 5 Minor Heart's Desire, as Tom Cruise does, you see yourself as unpredictable, adventurous, a free spirit. Whether those qualities are as big a part of you as you would like them to be, depends on other numbers in your chart, especially your core name numbers.
Ω
---
THE NUMEROLOGY MEANING OF THE MINOR HEART'S DESIRE NUMBERS
The Minor Heart's Desire number is derived from the vowels of your current name; the name you now use to introduce yourself. The current name is a refinement of the more complex qualities of your longer name (the full name at birth). It sharpens and bundles the energies that are reflected by your full name. It intensifies certain aspects of your being and d-emphasizes others.
For this reason, the current name often provides insight into what you truly want in life. It also often reveals the extent of your understanding of what you want from this life. It reveals both your strong desires, and the limits you place upon your potential.
Your feelings about your current name are different from your full name. It affects how you feel about yourself; it changes your identity slightly.
For the numerology value of each letter, see the listing below.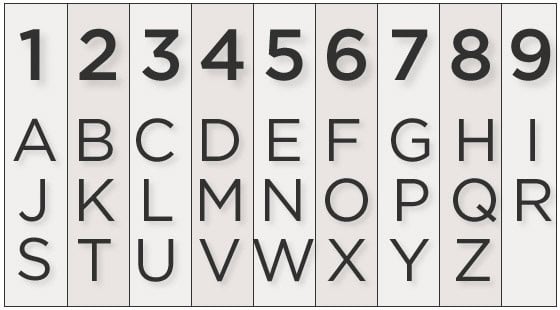 ---
---
Numerology Course Class 11
---
Love & Learn Numerology - with Numerologist Hans Decoz
Table of Content
Ω