Numerology Birth Day Card 12: self expression!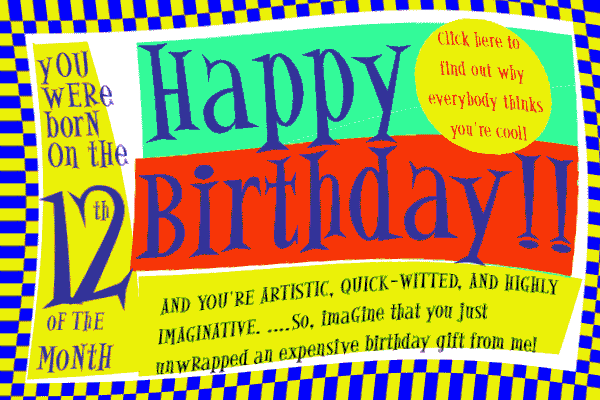 You possess a high degree of artistic talent
Your artistic talent emerges in virtually everything you take seriously, your home, your cooking, the way you express yourself, and any artistic endeavor you commit to.
You are highly imaginative and quick-witted. You can be the life of a party, entertaining people with stories, jokes, or witty remarks. You have plenty of vitality, your body heals quicker than most people's.
You are especially talented in the verbal and writing skills. These areas, as well as acting and other performing arts, should be cultivated.
You have a great deal of enthusiasm and make an excellent salesperson. You can make the best out of a given situation and are easily satisfied.