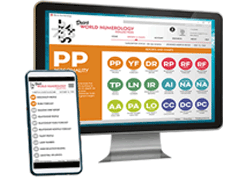 The World Numerology Collection
First released in 2016, this app installs on your desktop or mobile device and includes 18 different readings.
The new All-Access app
This is our new web application you access by logging in at my.worldnumerology.com. It has more features than the World Numerology Collection.

If you already have our World Numerology Collection you can use the same logins for the All-Access app.
-Ω-
---
The New All-Access app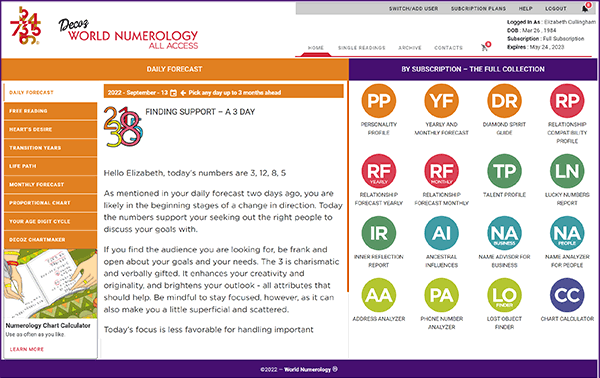 Access from Any Device
View, save, download, or print all your readings in PDF
Add up to 25 users
---
All Your Readings in One Place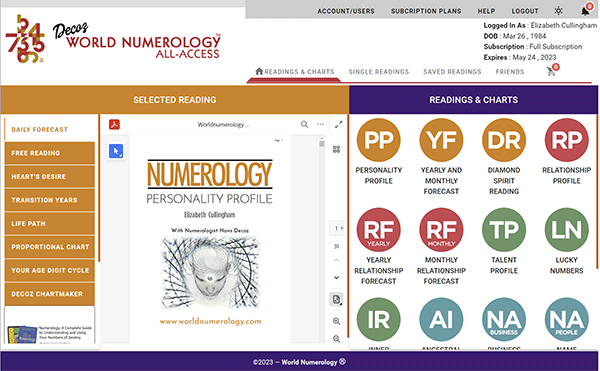 Selecting a round icon will instantly create the reading and display it in the app's viewing window.
---
Your Readings Are Saved In PDF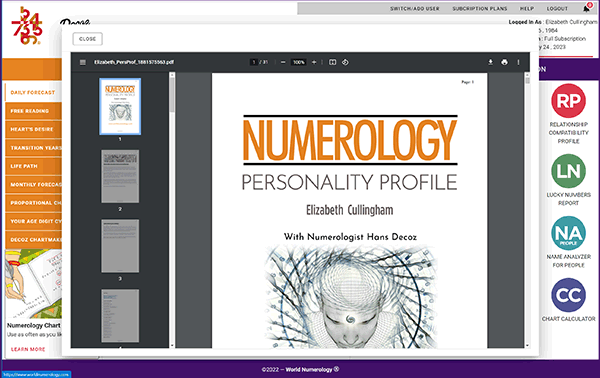 Click the arrows in the top right corner to view your reading on a full screen and in PDF.
---
Get Single Readings Instead of a Subscription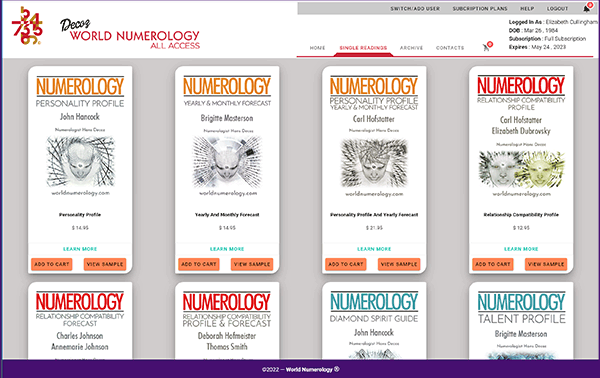 The main menu bar gives you access to a range of single readings for yourself or if you want to gift a friend a reading.
A subscription is NOT required to purchase single reports at All-Access discount prices.
---
Saved Birth Data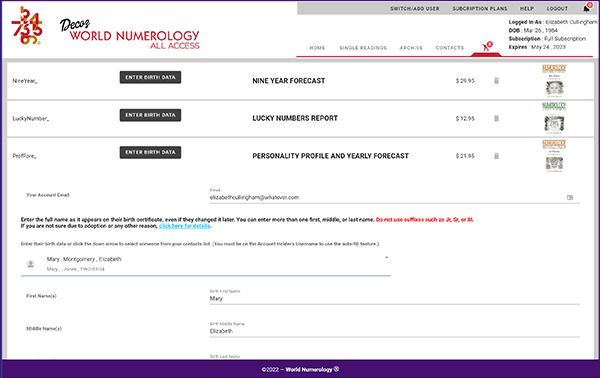 If you have done a reading for someone before, their birth data is saved and all you have to do is select it from the drop-down.
---
Add, Edit, or Delete Friends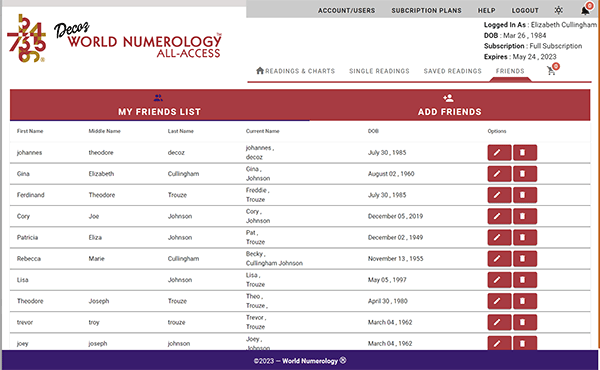 Selecting Friends in the main menu bar, gives you access to your Friends list where the birthdata is saved.
---
Saved Readings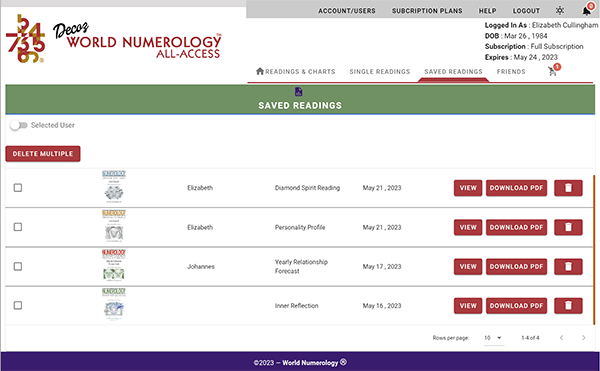 Your readings are automatically stored under Saved Readings as PDF files.
From there, you can download, view, print, or delete them. They never expire.
---
Add Up To 25 Users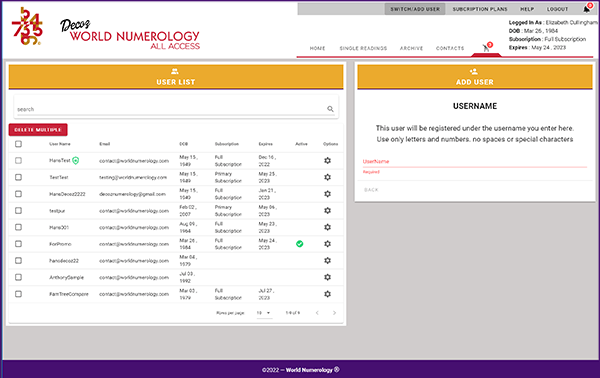 You can add other users to your app and view their free 8-page reading, daily forecasts, or other free insights.
You can also purchase subscriptions for them.
---
Manage Users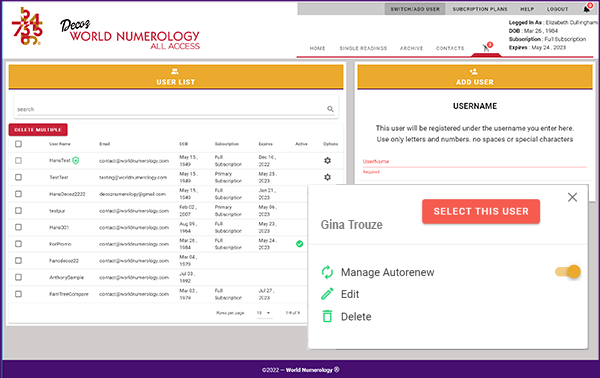 Selecting Switch User in the top menu bar and clicking the settings icon lets you manage autorenew, or edit or delete them as users.
---