In a way, numerology's Personality Number is like a mask; it's not the real you, and yet, it does represent you in some way.
This is not a negative view or an attempt to hide your true self. It's a filtering device, but it can also work against you. It can be insightful to compare the meaning of your Personality and your Heart's Desire.
The numerology reading we offer through the World Numerology app has a short chapter dedicated to this, called the Personality - Heart's Desire Bridge number.
Ω
Numerology's Personality number often serves as a censoring device, both in terms of what you send out, as well as what you allow to approach. It discriminates in the kinds of people and information you let enter your heart and mind.
For this reason, your Personality is usually much more narrow and protective in its definition than the real you. It can screen out some of what you do not want to deal with - people or situations - but it also welcomes those things that immediately relate to your inner nature.
Fortunately or unfortunately, this narrow entrance is the first impression people get of you. It either welcomes and intrigues them, or it causes them to lose interest.
Ω
---
How to Find Your Personality number.
Add only the consonants of each name and reduce to a single-digit.
The numerology value of the consonants is placed below the full name. The Personality is shown inside the square to the right of the full name at birth. In this case, a 13/4.
Similarly, the Minor Personality is shown inside a square to the right of the current or short name. In the case of Tom Cruise, a 10/1.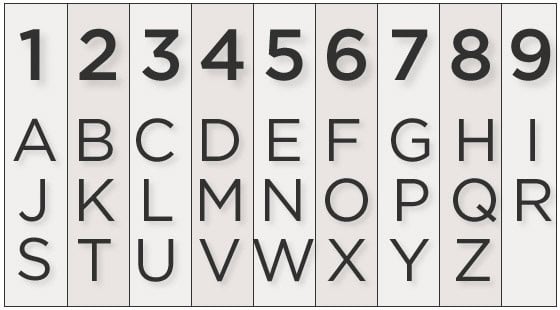 If you have a Y in your name enter it below to find out if it's a vowel or consonant.
Ω
---
Audio Numerology Lecture; The Personality and Minor Personality 6 Minutes.
---
---
Numerology Course Chapter 12
---
Love & Learn Numerology - with Numerologist Hans Decoz
Table of Content
Ω