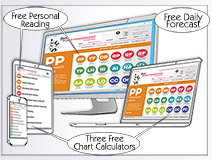 Easy Access To All Your Readings Across All Your Devices.
Free Daily Number Forecast, free personal reading, and free charts. FREE DOWNLOAD (no credit card, no sign up)
---
sun number 1 numerology forecast

November brings change, excitement, and possibly a financial boost. It brings movement -- travel, a change of residence or office, perhaps.
You will receive a letter or phone call from someone close to you whom you haven't heard from in some time.
This month should be light and playful. Try not to take things too seriously. The down-side of this combination (5 and 3) is in the area of relationships. You may tend to misread others, to be a little insensitive and short on tact. Avoid confrontations in personal matters as well as those related to work. As long as you are upbeat and supportive, friendship and social events are favorable.
As was the case with February of this year, November may also find you in the mood to indulge yourself. Moderation may be hard to maintain, but it's still the best advice.

Or view your previous month forecast: October
---
---
sun number 2 numerology forecast

November offers the chance to strengthen your foundation in life. You pay close attention to the needs of your family and circle of friends. You are serious and responsible in all matters related to career and receive recognition and respect for that.
Financially, this could be a good month with an unexpected reward coming sometime during the last week. In many ways, this month brings blessings and can be very satisfying. Your workload is considerable but doesn't burden you as much as it did during other times of this year. You have the energy and feel confident that you are now moving in the right direction. Feelings of insecurity and frustration that loomed so prominently during most of this year are disappearing. Your friends and family members display strong signs of loyalty and feelings are expressed more freely. One or more of your friends or relatives needs a boost and comes to you for help. You are happy with the opportunity to help out in a practical way as well as with moral support. You play the role of (m)patriarch.
The only troubling experience during this month will be the need to deal diplomatically and tactfully with a long-standing problem, perhaps with someone at work. A basic personality conflict has been the cause of friction between you and a co-worker and can no longer be ignored. Tension may come to a head, but there is an opportunity to turn a difficult relationship into one of tolerance and mutual respect.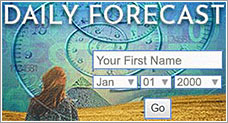 Or view your previous month forecast: October
---
---
sun number 3 numerology forecast

November, with the 7 playing such a major role, directs the focus to your inner self. Some people experience this month as lonely, but it doesn't have to be. You will be inspired to refine your understanding of your place in the universe. Spend time considering what you are going to do with the rest of your life. Search your soul, define your priorities, and plan your future. Study and read and think. You are observant and insightful.
Put romance, career, and financial matters on the back burner this month. There will be plenty of time for that later. If you direct all your effort toward honest self-confrontation, your future progress will be insured.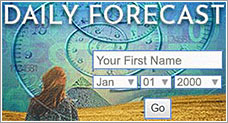 Or view your previous month forecast: October
---
---
sun number 4 numerology forecast

November is an excellent time for business ventures, financial affairs, and all things related to the material world. You receive recognition for past effort in the form of financial rewards, respect, and possibly promotion. Implement any changes you have been considering in your business affairs. As always, when the 8 shows up in the chart, a certain amount of balancing takes place. Punishment and reward are both possible. If you have put out sincere effort, the reward will be there. However, for some people, an 8 month may bring bad news, after all, the 8 is balance, including the balance between effort and reward.
This is a good time to straighten out financial dealings you may have with friends or relatives as well. This is not a good time to go into debt. But it is a good time for love. Strong feelings and passionate exchanges on the emotional and physical level make this an exciting month.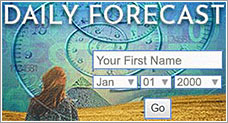 Or view your previous month forecast: October
---
---
sun number 5 numerology forecast

Your heightened inner awareness and the long inner growth-process you've been working on this year now reach a kind of completion this month in the form of realizations and insights that in turn improve your self-confidence and faith in the future. At the same time, this is a period marked by emotional ups and downs as you are releasing old concepts, responsibilities, and relationships that you've outgrown. You are doing some inner-house cleaning which reflects in work as well as personal life.
Your career may seem somewhat stagnant. You are looking for new opportunities and challenges, but not much will be forthcoming until late this month or early next month. You should take it slow; perhaps even take some time off for rest.
There will be an opportunity for you to become involved with a good cause, which will prove both personally and professionally rewarding. In the long run, it may even help you financially.
As for money matters, this is not a good time to take chances or spend money on major purchases.
Some of your relationships with friends and relatives are being put to the test. You have grown and changed over the past year and may be a little out of touch with some of the people with whom you were close. In addition, you have become more discriminating about whom you wish to spend time with.
Sometimes, the 9 Personal Month brings a personal loss. You may have to let go of an old relationship or even someone you regard as a teacher. Romance is also in a make or break period. If the relationship has real substance, there will be some emotional turmoil, but the bond will only become stronger. If the relationship isn't strong, this will become very clear and cause a permanent break.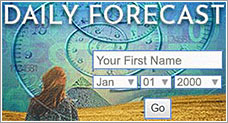 Or view your previous month forecast: October
---
---
sun number 6 numerology forecast

The month of November brings confidence, independence, and individuality. Now, you are driven to take up new challenges, tackle new projects, and get a firm grip on your life. You have energy to spare and you use this to inspire and motivate others. You feel that there is nothing you can't deal with. You are ambitious and result-oriented. You receive an opportunity that will have long-ranging effects on your life. You are confident, but also a bit stubborn and hardheaded. You are direct and not as sensitive to other people's feelings as usual.
This is a good time for business and finances. It is a time to be decisive and adventurous, not a time to be conservative. Courage and originality are key ingredients needed to take full advantage of this cycle. You are more stable and outgoing in your personal life, much to the delight of friends and relatives. You are also generous and inspiring, but not in the mood to deal with the petty stuff. You are a little impatient.
Romance may prove to be the most challenging aspect of this period. The chances of meeting someone are good, but your approach may be too aggressive and lacking in sensitivity. If you are married, or otherwise committed, a small warning: not everyone is on the high curve of his/her cycle, so be patient.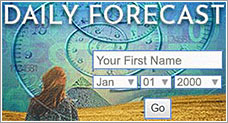 Or view your previous month forecast: October
---
---
sun number 7 numerology forecast

You may find yourself wondering what happened to last month's energy. You feel a little burned out and you are not sure about the direction your life has been taking in the past several months. You may question whether you are trying to change too much of your life. You are moodier than usual and don't seem to be able to get things started. You are extremely sensitive and take the opinions of others more serious than usual. This is a time to take things slowly, to spend time in self-reflection and contemplation, to find strength and stability in yourself instead of in the circumstances around you.
Your relationship to the people close to you improves and a lot of healing takes place there.
Romance also is highly favorable, particularly if you do not try to make the impression that you are stronger than you really are.
You are more susceptible to illness and would do well to refrain from alcohol or anything else that weakens your system.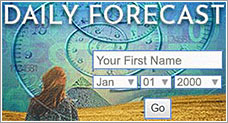 Or view your previous month forecast: October
---
---
sun number 8 numerology forecast

November is a month brimming with inspiration, motivation, creativity, and self-expression. However, there can be an superficial undertone that makes many of your ideas or bursts of energy evaporate as fast as they came. Still, your enthusiasm is contagious, and no obstacle is too great to overcome - or so it feels. It is your challenge for this month to bring in the needed ingredients of discipline and pragmatism.
Unfortunately, you have little patience and would like everything to go much faster. Your mind runs at a high speed, but it is scattering your ideas all over the place, unless you manage to channel it. Fortunately, there is enough brightness and lightness to make it a fun and exciting month. It is actually a very good time to take a break, maybe go on a vacation. If you do, don't forget to bring a notebook to write down the ideas that pop into your head. The expression of having a mind like a popcorn machine is quite fitting for the influence of this month.
Others are attracted to you and temptation is part of this month's game. There is a danger of falling into a trap of irresponsible behavior. Be careful.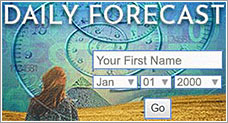 Or view your previous month forecast: October
---
---
sun number 9 numerology forecast

November is time to get down to business, to focus on work, and finish anything left undone. Pay attention to the details; don't procrastinate; don't cut corners. Get the picture? You are laying a foundation for the future, proving to yourself and others that you are worthy of the responsibilities and challenges you have taken on.
Your energy is strong and focused. You can concentrate even when work becomes routine and boring. You are in a crucial stage in your life, but you've got the energy and a take-no-prisoners attitude that will lead you to success. The best way to balance such determination is to get in touch with nature: take a walk in the woods; sit at the edge of the lake; feel the earth and your connection with it.
If you have recently become involved in a romance, this month will bring commitment and stability to the relationship.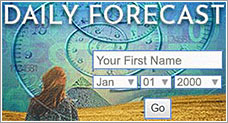 Or view your previous month forecast: October
---
---