NUMEROLOGY PROFILE AND 1-YEAR FORECAST - A 60+ PAGE PERSONAL REPORT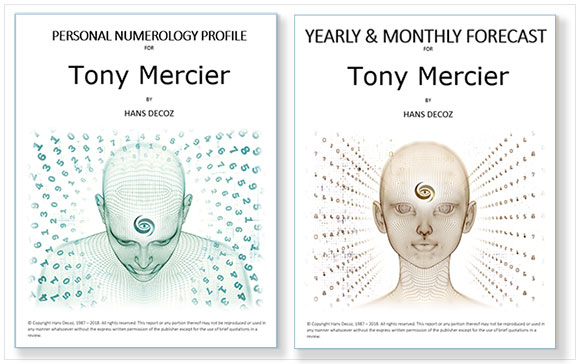 Your Personality Profile reveals over 40 aspects in your chart, including several not found in any other numerology reading. This legendary reading by Hans Decoz describes what makes you You by analyzing your temperament, attributes and talents. It helps you recognize traits that may have held you back and suggests ways to move forward.
Your Yearly and Monthly Forecast gives you a heads up on the energy and influences you will encounter this year.
Delivered in .pdf format within 24 hours or less: $29.95