INDIVIDUAL READINGS IN PDF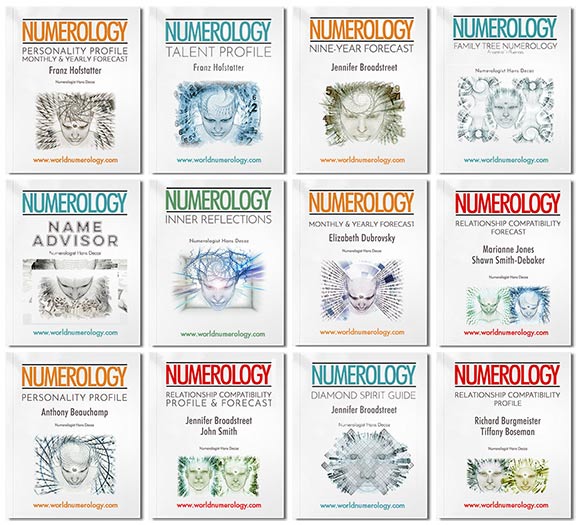 Personality Profiles, Forecasts, Relationship reports, Name Advisor, Diamond Spirit Guide, Talent Profiles, Nine-Year Forecast, and more...
Your numerology readings are emailed to you minutes after placing your order.
Easy to print, easy to read on any device.
View samples readings or purchase at 25% off, click here...

*Printed reports are identical to the readings in the app.
THE WORLD NUMEROLOGY APP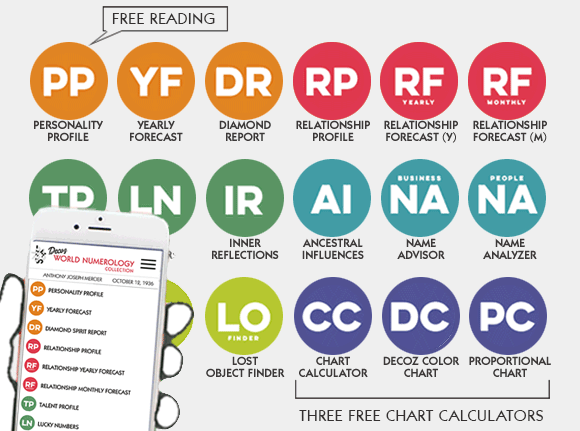 18 Numerology Reports and Charts in One App
More readings, less $... The App can be installed on any device so you can access your readings wherever you are.
The Primary Subscription includes our two most popular readings - your Personality Profile and Yearly+Monthly Forecast. Now $14.25 (reg $19)
The Full Subscription includes all 18 readings. Now $29.25 (reg $39)
View sample readings or purchase a subscription for 25% off, click here...