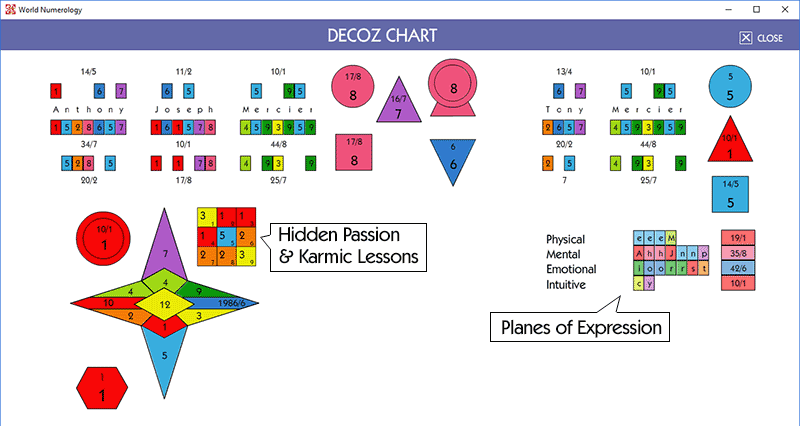 The Hidden Passion and Karmic Lessons are based on the letters in your name, and is one of the most revealing aspects of your numerology chart. The Planes of Expression is also based on the letters in your name; the letters in the alphabet are divided in four groups: Physical, Mental, Emotional, and Intuitive. This part of the numerology chart shows to what extent you have been given these attributes.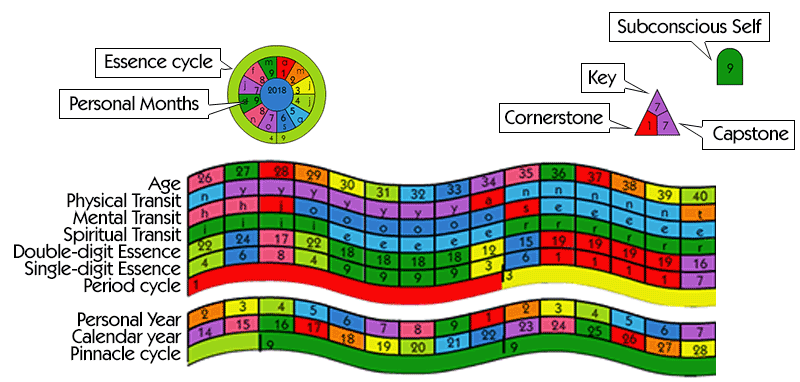 The three circles in the chart (only one is shown here) represent the Essence cycles and the Personal Months. The wave below it shows vertical columns stacked to include Transits, Essence, Period, and Pinnacle cycles, as well as the person's age, and the calendar year.
The Subconscious Self is shown inside the "arch", while the Cornerstone, Capstone, and Key make up the triangle.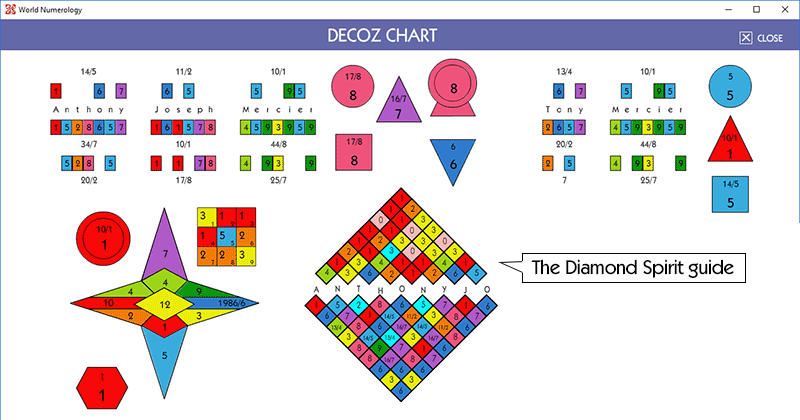 Last but not least: The Diamond Spirit reading is based on the first nine letters of your name and shows to what extent your experiences on the physical and material plane affect your spiritual growth, and vice versa. The Diamond is used by very few numerologists and is considered an Arabian off-shoot of the Pythagorean system. Each year has its own Diamond, understanding your Diamond can help you overcome challenges and obstacles.