You can download the app (free) and use it to make three different kinds of numerology charts: a complete chart calculator, the DecozChart, and the new Proportional Chart
-Ω-
---
THE NUMEROLOGY CHART LAYOUT
The layout is simple and logical. The numbers and aspects of both the full name at birth and the name the person goes by take up the top part of the chart.

The middle part is used for the date of birth, the Diamond, the Planes of Expression, and other aspects.
The lower part of the chart (the wave), shows all the relevant cycles. Each column represents one year. The upper part of the wave shows the cycles based on the name (Transits and Essence cycles), while the lower part reflects the Personal Year and Pinnacle cycles.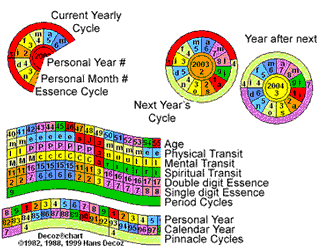 The new version included in the World Numerology App lets you change the age, allowing you to view all the cycles from birth to death.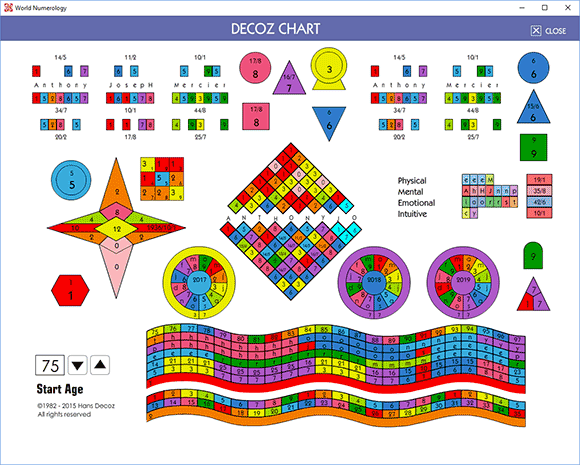 -Ω-