relationship Compatibility for a 6 life path
6 Life Path number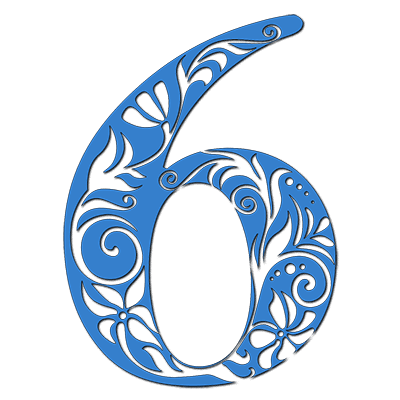 If you have a 6 Life Path you can potentially have a harmonious lasting relationship with any other number. Your willingness to sacrifice is like a safety net within any relationship. Add to that your limitless ability to give love and care, and you are everyone's favorite partner. However, that doesn't mean certain Life Path numbers aren't more desirable or easier to work with than others.
The gentle 2 should be at the top of the list as both numbers are guided by the heart more than the mind. The conscientious and sympathetic 9 would be next because you are both focused on the welfare of others. The strong,  authoritative 8 and the driven, heroic 1 come next - all numbers you get along with well. A bit more challenging might be a relationship with the self-indulgent 5. The scattered, irresponsible 3 is probably the least desirable of all.
---
Are you currently in a relationship and want to view a forecast of your relationship of this month? Click here, then enter your and your partner's name and date of birth
---
GOING ON A FIRST DATE?
Check out dating by the numbers...
---
FOR MORE MORE ON YOUR RELATIONSHIPS…
The World Numerology App has three specific Relationship readings you can make between you and as many people as you like. The in-depth readings take many numbers into consideration to more accurately view your Relationship Compatibility. They include the Monthly and Yearly Forecasts for all your relationships. View Samples of each report